Share the post "Canelo Alvarez Is Happier Than Ever With Golden Boy Promotions, The Leading Boxing Promoter In The World"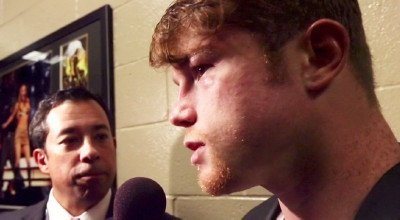 LOS ANGELES (Oct. 4, 2013) — Canelo Alvarez, former super welterweight world champion and one of the most popular boxers in modern history, confirmed his loyalty and commitment to Golden Boy Promotions, the leading boxing promoter in the world.
"I am very happy with Golden Boy Promotions," said Canelo today. "I'm scheduled to travel next week to Los Angeles to meet with Richard Schaefer and Eric Gomez for a meeting that we hold after each fight.
"I have a contract with Golden Boy Promotions with which I am very happy. Any event or matter that points to the contrary is false."