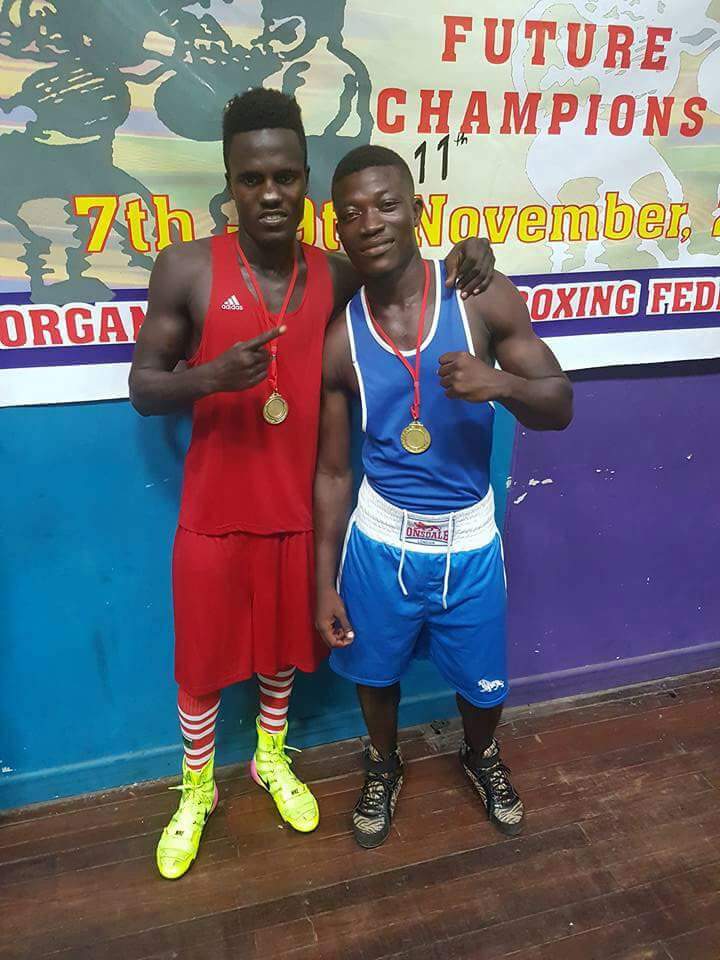 Ghana's march to reclaim lost glory in the ring continues unabated when the junior side of the national amateur boxing team storm Hungary to compete in a fight tournament at the beginning of next month.
As the regular Black Bombers round off preparations for the Commonwealth Games in Gold Coast, Australia in April, the juniors are not resting either and are set to hit the road to hone the budding skills.
A total of 6 boxers expected to be led by Shakul Samed, kid brother of the Samir brothers (Issah and Bastie who famously knocked out Bukom Banku), are billed to represent Ghana in the upcoming Bocskai Istvan memorial international boxing tournament scheduled for the City of Debrecen between February 6-11, 2018 under the auspices of the Hungary Boxing Association .
Shakul has already shown promise to follow in the huge footsteps of his elder brothers and indeed his own father who all had success fighting in the Ghanaian amateur team when he won silver at another such boxing tournament in Czech Republic three years ago.
And Abdul Samadu Mohammed, Vice-President of the Ghana Boxing Federation who will lead the Ghanaian delegation to the competition, insists the junior boxers will not only gain massive international exposure in the European country but also win laurels for the country.
"This tournament will help our young boxers very much even before they get into the main national team, they will have the opportunity to train and fight with better equipment and facilities which can only make them better," Abdul Samadu Mohammed said.
"Shakul for example won silver in Czech Republic and has improved steadily since he returned and now he's ready to win gold. There are other young boxers like him whom I'm counting on to also win gold medals," he added.