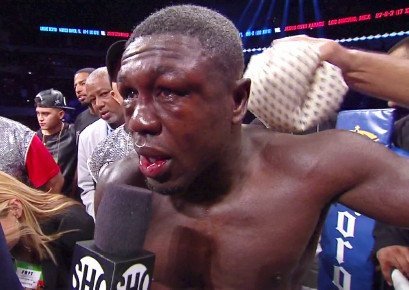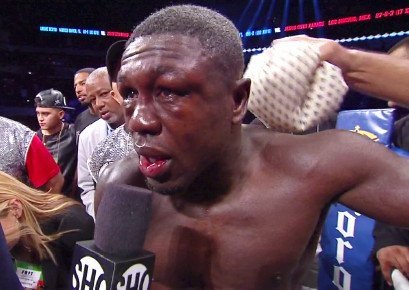 Former WBA/WBC welterweight champion Andre Berto was knocked out in the 12th round by Jesus Soto Karass tonight at the AT&T Center in San Antonio, Texas. What a great fight! Too bad the referee was too excitable and decided to stop the fight when he had only counted to four. Hell, if he wanted to stop the fight he should have done it when Berto was obviously in pain from that shoulder injury.
Not to take any credit away from Karass, I thought he was going to win the fight on points, but to stop the fight at its climax when Berto was already up from the knockdown and with seconds to spare on the count? I don't agree. I thought Berto would have been able to at least finish the fight on his feet if he had been given the full count.
I've seen Karass fight for a while and I admire his courage. He gave an outstanding performance and this is his opportunity to truly turn his career around and get the big money fights. He is a true warrior and I admire him for it. I don't question his performance in the sightless because even if he had lost the fight, he showed the hearth of a champion. The referee's decision to stop the fight and deprive Berto of the privilege to finish the fight on his feet however, seemed a bit premature. Many fighters stumble on their feet when they try to stand up immediately after a knockdown, and we have also seen how those fighters can potentially come back to win a fight.
Perhaps Berto should have waited a few more seconds taking a knee and then stoop up, that way he might not have stumbled and the referee would have given him the benefit of the doubt. Although I am not insinuating Berto would have won, he should have been given the privilege to hear the final bell.
Aside from the stoppage, I thought the fight was outstanding. Kudos to Karass, and good luck to Berto in the future. Berto gave it his all and he deserves to redeem himself in the future because he showed he has a warrior's mentality. As for Karass, I would like to see him in with the likes of victor Ortiz or a rematch with Marcos Maidana.