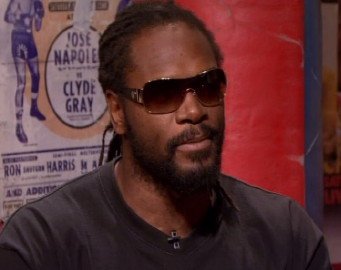 Share the post "Audley Harrison determined to fight again – calls out Chisora (and makes proposition to Warren)"
Groan if you want to, or laugh or sigh or scream, but Audley Harrison seems determined to once again launch a comeback.
Last seen being iced in around a minute by Deontay Wilder, Harrison is still unable to call it quits. And one man A-Force thinks he can beat is current European champ Dereck Chisora. Harrison has gone as far as to put forth a proposition to Del Boy's promoter Frank Warren: Harrison says that if he doesn't KO Chisora within 10-rounds he will give his entire purse to charity.
But why on earth would Chisora, a fighter with a future, take such a no win fight? Harrison, say the version that stopped Danny Williams in a rematch, maybe would have given Chisora an argument, but what punch resistant does the big southpaw have left today?
But whatever happens, Harrison has again got fans talking . Just see how many comments This article gets.