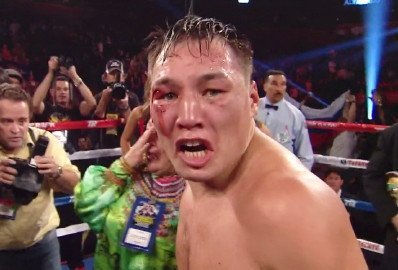 If Juan Manuel Marquez declines to fight Manny Pacquiao for the fifth time, Bob Arum already has an exciting replacement: Ruslan Provodnikov.
"Ruslan is fighting on June 14 on HBO, it will be shown in the Philippines. He is also a potential opponent," declared Arum via abs-cbnnews.com.
While I was thinking that Maidana vs. Provodnikov would make for a phenomenal bout, Arum suggesting Ruslan facing Manny took the excitement to a whole new higher level.
Provodnikov, with his granite chin, exceptional stamina, and heart starving for victory, would be an ideal opponent for a brutal war inside the ring. While Marquez is the type of fighter that can stand and trade, he is mostly a tactician, most often leading the fight into a strategic and technical realm. Pacquiao can fight smart as well, but it has become evident over the years that he would much rather exchange blows.
If Marquez's trainer Nacho Beristain is able to convince Juan that he does not need to fight Pacquiao again, we might be in for a very pleasant and exhilarating experience if Provodnikov and Pacquiao sign on the dotted line.
More @ https://www.facebook.com/VitaliFightPress