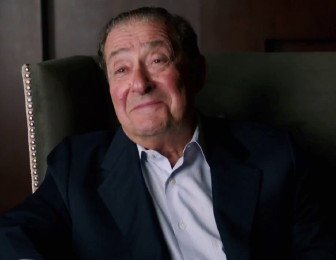 It is entirely possible that if nothing goes outrageously wrong, this might be the last article I write on the topic of Mayweather Jr. vs. Pacquiao without discussing ticket prices and proposed details of the would-be already signed bout.
Bob Arum of Top Rank has stated to Yahoo Sports that Manny Pacquiao has agreed to all of the terms set forth by team Mayweather Jr., and now all that is left is Floyd's approval.
"I want to get some movement here, with bringing Mayweather to the table so we can go out and get everything signed and get the networks together and get the thing finished," pleaded Arum to Yahoo Sports.
May 2 at the MGM Grand Garden Arena would probably be where countless boxing fans would show up to witness the long awaited mega bout. A 60/40 split seems to be the deal being made, with Mayweather Jr. getting the bigger piece of the pie, as he had been aiming to get since the early talks with camp Pacquiao years back.
"I'm not trying to force anybody's hand, I'm just saying, 'Hey, we've agreed to everything, period.' The people we have talked to on Mayweather's side have agreed to everything. Now we need Mayweather to step up and say, 'Yeah, I'm on board. I agree,'" continued Arum.
It may be that Mayweather Jr. is being the businessman that he is, dragging out the signing for as long as possible, in hopes of further self promotion. Ever since he called Pacquiao out, the boxing community hasn't stopped buzzing, with every website, forum, and community filled with endless predictions, speculations, and discussions.
Patience is a virtue. It is also a well known tool in the business community to create a sense of significance and urgency. This fight has been on people's minds for over 5 years now, and the current advancements are slowly creating a much anticipated frenzy.
"I want this fight to actually happen. I want everybody to make a lot of money on the fight. I want the public to be satisfied," concluded Arum.
More @ https://www.facebook.com/VitaliFightPress