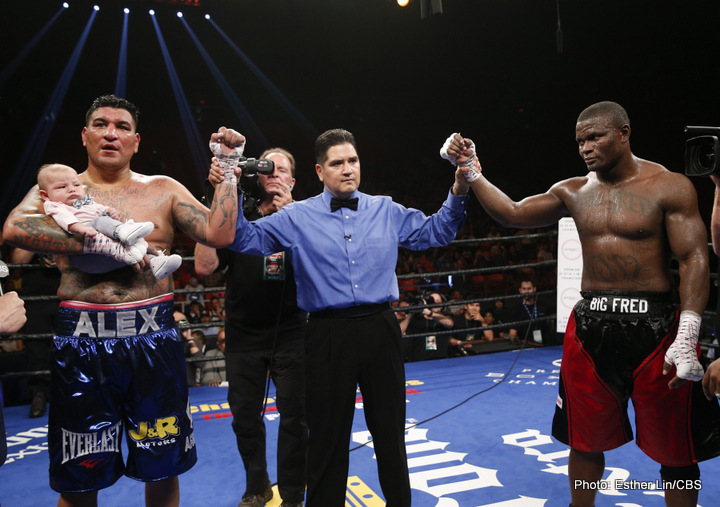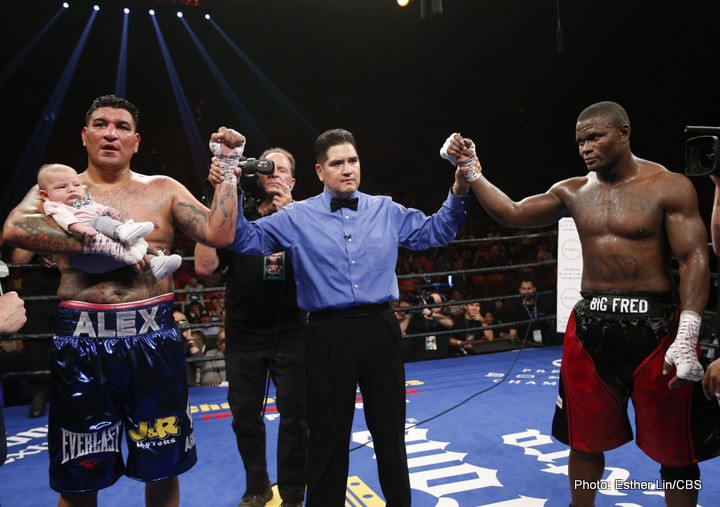 Chris "The Nightmare" Arreola (36-4-1, 31 KOs) and "Big" Fred Kassi (18-3-1, 10 KOs) fought a close 10-round bout ending in a majority draw.
Arreola prepared to make a statement that he was ready for another world title shot, yet was unable to deliver the performance he had hoped due to Kassi's solid game plan and heavy-hitting fists. The scores were 96-94 for Arreola and 95-95 (twice).
"It was a good decision. It was just a tough fight," said Arreola. "Fred came to fight and he's a survivor. He held right, he moved right. He came here with a good strategy and he got a draw out of it."
Arreola continued, "I know if I get Deontay (Wilder), I'd be in much better shape and a lot better prepared. Not that I wasn't prepared for Kassi, but he came here with a good fight and was prepared."
Kassi did not take anything away from Arreola, but clearly felt that he won the bout.
"I'm not happy with the decision," said Kassi. "I feel that I won every round of the fight. I showed tonight I was the better fighter. I take nothing away from Chris. I've been his friend for years.
"People don't know me, so I just wanted to show the world I could do it. I proved that I belong in the heavyweight division. I showed my heart. I've been training hard for many years and I showed it tonight."