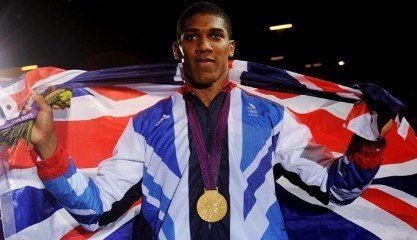 Big punching British heavyweight prospect Anthony Joshua will face unbeaten Scotsman Gary Cornish for the Commonwealth heavyweight title on September 12th, it has been confirmed by the ex-Olympian's promoters, Matchroom Sport.
After Australian heavy Lucas Browne was stripped of the title recently, promoter Eddie Hearn has maneuvered his man expertly into position for his first significant title fight, with a view to then facing old amateur foe Dillian Whyte in November or December – assuming, of course, he first gets past Cornish.
As far as promoter Eddie Hearn is concerned, Joshua v Whyte is going to be forming part of his plans for his next big PPV show, which will likely feature Kell Brook in the next defense of his IBF welterweight title, as well as witnessing the return to action of new IBF 126 lb champion Lee Selby and Dagenham's Kevin Mitchell, who were all instrumental in the success of May's bumper "Rule Britannia" PPV show.
Upset for the Gold medal winner would obviously be disastrous, but Joshua himself is optimistic, tweeting "ALL ABOARD THE HYPE TRAIN! #sept12" with self-deprecating humour regarding the announcement.
Cornish, who is 21-0 and co-managed by the returning Kellie Maloney tweeted;
"Thanks for all the supporting messages, means a lot. And all the unsupporting ones!"
The fight will be officially announced at a press conference on Monday.
Twitter @Undilutedpoison