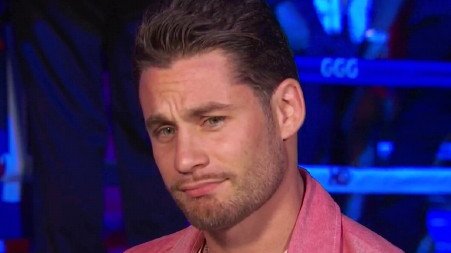 Challenger Chris Algieri (20-0, 8 KOs) plans on making sure that he doesn't wind up on the receiving end up a controversial decision next month in his fight against WBO welterweight champion Manny Pacquiao (56-5-2, 38 KOs) at the Cotai Arena, Venetian Resort, Macao, Macao S.A.R., China.
Algieri wants to make sure he wins every round by being proactive in the fight, and no reactive by responding to what Pacquiao does. Algieri obviously knows how hard it is for fighters to win decisions against Pacquiao, and he got to know that he's going to be up against it by fighting Pacquiao in Macau in front of his fans.
"We gotta go and do the work, not counter Manny's work," Algieri said via Fighthype.com. "I've prepared for tough fights, but I never prepare for close fights. I'm going to go out there and I'm looking to win every single round. I don't want any close fights. I don't prepare for that."
Let's face it; Algieri is going to need to try and win every single round in this fight, because the chances of him getting a decision against a guy as popular as Pacquiao are very, very slim. Algieri is the B-side in this fight, and he's not likely going to be getting any breaks from the judges if the fight is close.
In the best possible worlds it would be nice if the judges were willing to get Algieri the benefit of the doubt if he's able to out-box Pacquiao by a slim margin, but I just don't think that's going to happen. Algieri is going to likely find himself losing the fight unless he really puts on a one-sided show on November 22nd. That's why he's making the right decision by making sure he works hard enough to win every single round in the fight in order for him to get a decision.