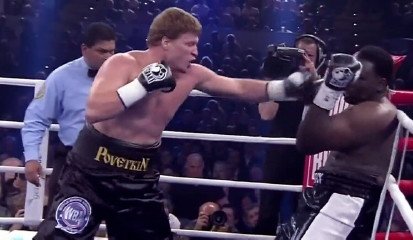 After suffering his first career loss to Wladimir Klitschko, Alexander Povetkin suggested that he was not devastated by his defeat, and was planning on pursuing the road to a re-match with the Ukrainian giant.
Now that it's almost 2014, Povetkin stated that his next move will be announced in the beginning of next year:
"Everything will be clear in the beginning of the year. All of my contracts are ending, and I need to decide whether to sign again or not, or maybe to do things on my own. Whatever is best for me," stated Povetkin.
There is a variety of viable opponents for Povetkin, but it seems as though he may decide to take his career into his own hands, by attempting at self promotion. A match with Klitschko would be ideal for any heavyweight, but not many get that chance.
Having said that, being that finances dictate the rules, and witnessing the tremendous financial success in Moscow, Russia, this rematch might not be as impossible as some believe it to be.
More @ http://cgboxing.blogspot.com/
https://www.facebook.com/VitaliFightPress