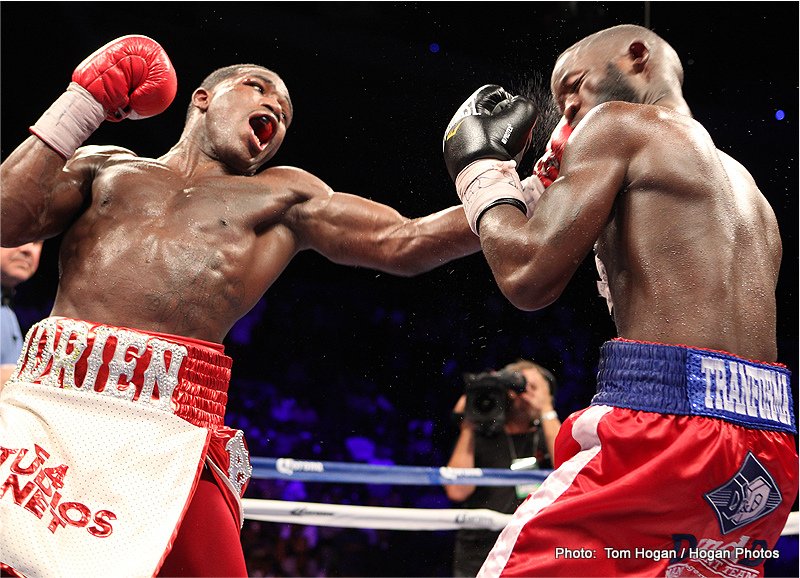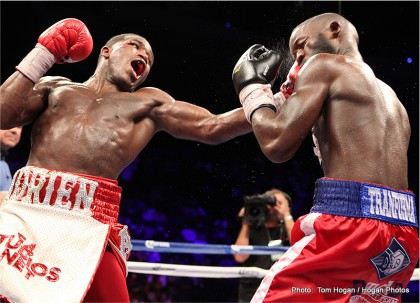 Adrien Broner had a rather unique interview with Fighthype recently. In this discussion-like interview Broner discussed his frame, weight and strength for a period and talked over some of the changes that had taken place in recent years. The main thing, which I took away from this video, was that Broner claimed that he had gotten stronger since he fought Malignaggi and Maidana. He put in decent performances in those two fights all things considered, but you can only imagine how those fights would have gone if he had more punching power in his arsenal.
Adrien Broner was known as something of a power puncher at 135 registering KO victories over good names such as Jason Liza, Eloy Perez, Vincente Escobedo and Antonio DeMarco as well as Gavin Rees in his last fight at 135. However it seems as though his power did not carry over when he moved up as he hasn't registered a stoppage since. His record since moving from lightweight reads 3 – 1 – 0 (0KO). One of those wins was against Paulie Malignaggi that is remembered as a close and somewhat controversial affair. The other two wins were dull fights against rather unknown competition.
In the interview he said 'My power will definitely be different in this fight.' This has to be good news for his fans. His next fight is against John Molina Jr, who whilst not a top talent, is a big puncher and is certainly someone who can hurt Broner should he land the right punches. Broner is going to need something to keep Molina off of him before the fight ends up looking like Broner-Maidana 2. Broner is one of the better fighters around today and certainly has the skills to become one of the top fighters around, but what is missing in recent performances is his power. We have not seen a fighter knocked down or even really hurt since leaving 135 and because of this his fights are not interesting as they used to be.
I believe for his fan base to remain strong, and to continue to grow he needs more power, and for him to keep winning fights at 140 and 147 he needs that power also. I do not think Broner needs to KO people consistently as he did at 135, but with the damage output to hurt people he will flourish as a professional and it's good to hear him talk about the topic as though he knows this.