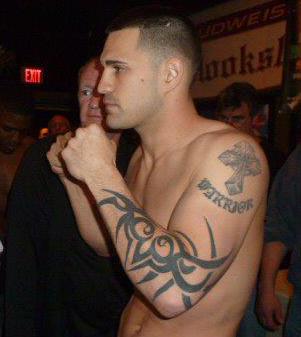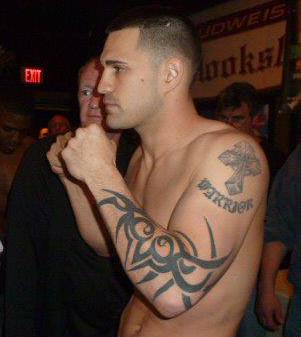 By James Stillerman – "Irish" Joe McCreedy (13-6-2, 6KOs) will leave it all on the line this Saturday night, in a do or die fight against Michael "Flash" Walchuk (9-8, 2OKs) in front of his hometown crowd at the Tsongas Center at UMass Lowell. This will be a eight round bout for the vacant U.S. Northeast Light Heavyweight belt, in a fight if he does not win, he might contemplate retirement.
"This is a significant fight for me because if I lose than I`m taking a major step back and I might retire," said McCreedy. "Nevertheless, I want to prove everyone wrong with this fight by winning and getting back to bigger and better fights. The media thinks my career is over and that I`m washed up after my last performance, but I like being the underdog with my back against the wall. I`m going to prove everyone wrong and show that I`m a force at the light heavyweight division, starting this Saturday against Walchuk."
In order for McCreedy`s career to continue in the right direction, he`s going to have to defeat the tough Canadian, Walchuk who is aggressive and has good power punching. Walchuk has been in with the likes of Vladine Boisse and undefeated fighters like Francy Ntetu, Eleider Alvarez and Adam Trupish, making his record deceiving.
" I`m not looking past Walchuk despite his record because I know he`s a good fighter who will come after you and fight the entire bout, " said McCreedy. "I`ll win this fight because I had a great training camp. I did a great deal of sparring with Peter Manfredo Jr. who taught me a lot and I `m already at weight for this fight, unlike last time. I`m in the best shape of my life."
The 28 year old orthodox pugilist hailing from Lowell, MA has had a rollercoaster of career. He started 5-0, 4KOs but has since gone 8-6, 2KOs, although it has come against much better competition. He suffered several injuries including a double fracture of his jaw and then went on hold the Eastern Boxing Association New England Super Middleweight Title in 2009. Since then, he alternated victories and defeats.
McCreedy`s last bout, ten months ago was an unanimous decision lost to Shajaa El Amin for the vacant USBO Super Middleweight Title. He has since moved up to the light heavyweight division for this fight and for the foreseeable future because while he can make weight for the super middleweight division, he felt better, stronger and registered more knockouts fighting seven pounds heavier. As he gears up for one last run at his boxing career, McCreedy appears to be headed for more success, as he`s fully focused for this fight and beyond, he`s already at the 175 pound weight limit and is in great shape, which were all concerns of him in the past.
"This is going to be my break year. I`m going to continue to work extremely hard and stay dedicated to my craft and with each victory, it will get me that much closer to my goal of becoming a world champion in the light heavyweight division. I`ve been around great fighters like Mayweather and Manfredo, Jr. and I know what it`s like to get to the top and now I need to take care of business in the ring and it all starts this Saturday," said McCreedy.
If McCreedy prevails over Walchuk, he`ll fight again on April 20th in a six rounder against an opponent to be announced at a later day. After that potential April fight, he hopes to stay as active as possible and after a couple of victories to be fighting for another regional belt and then on the undercard bouts for HBO and Showtime.
"I want to thank my team: Dicky and Sean Ekuland, Darrell Wilson, Pam, my parents, my girlfriend, Britney and my diehard fans who pay their hard earned money to see me fight no matter what. My victory on Saturday will be for them," said McCreedy.