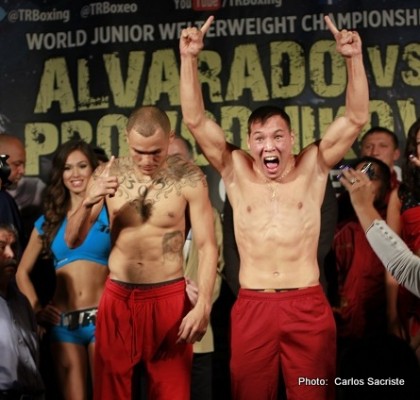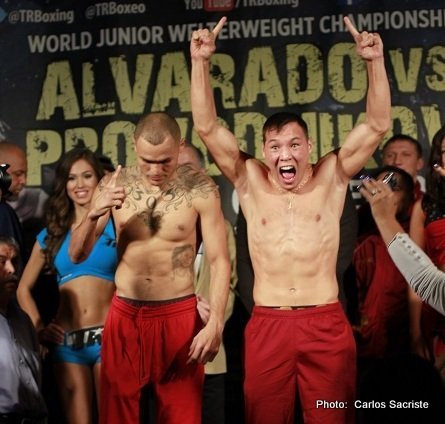 Ruslan Provodnikov – 139.8 pounds
Mike Alvarado – 139.8 pounds
This Saturday evening, the city of Denver, Colorado, will be throwing a party, and the current WBO Junior Welterweight Champion, Mike Alvarado (34-1, 23 KOs), will be the guest of honor.
It's been a long time coming for the nine year fight veteran.
After paying his dues and climbing up the pugilistic ladder, "Mile High Mike" is finally reaping the benefits of his hard labor. His unique brand of intelligent brutality has endeared him to fight audiences around the world, and HBO, as well as promoter Top Rank Inc, feels that Alvarado is quickly developing into one of the biggest stars of the sport.