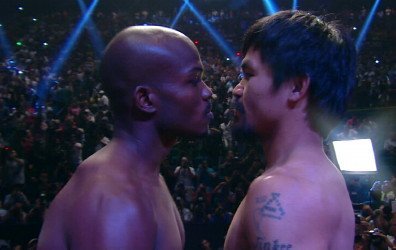 By Rob Smith: A fight between interim WBC welterweight champion Robert Guerrero (30-1-1, 18 KO's) and WBO welterweight champion Tim Bradley (29-0, 12 KO's) is being negotiated between Golden Boy Promotions and Top Rank for December 15th in a venue still to be determined. If this fight can be put together it'll be one of the rare recent occasions where the two rival promotional companies can work together.
Guerrero, who is very eager to get a big money fight, said on his twitter page on Monday "I want Tim Bradley, period! Golden Boy and Oscar De La Hoya make it happen! Fans want it, HBO Boxing wants it! No reason for it not to happen."
It's sad this may be the closest thing that Guerrero has gotten during his career to a big fight, and you can't really call this a big fight, at least not compared to the likes of Floyd Mayweather Jr. and Manny Pacquiao.