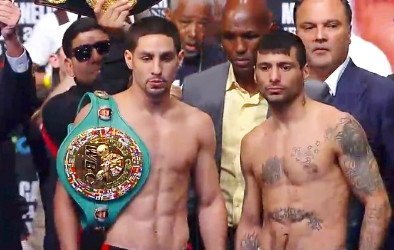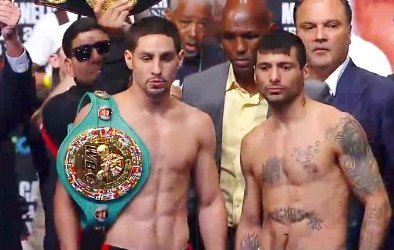 In what should be one of the more explosive bouts fight fans have seen in a while, Lucas Matthysse will attempt to take Danny Garcia's universally recognized title as the best 140 pound fighter on the planet.
It's a real shame that this match-up has gone under the radar of the mainstream consciousness. But both fighters will get their chance to make a lasting impression on the casual fans of boxing as they tangle in the co-main event of tonight's fantastic PPV event.
While most ringside observers have dubbed Matthysse to be the overwhelming favorite in the highly anticipated Junior Welterweight war, Danny's outspoken father and head trainer has clearly taken exception to the media's lofty praise of the hard hitting Argentine.
In the immortal words of the incomparable Angel Garcia, "Vegas don't know nothing…the world don't know nothing…only I know everything!!"
We'll find out tonight if he truly is boxing's soothsayer!!
Let's take a look at the "Tale of the Tape"!!