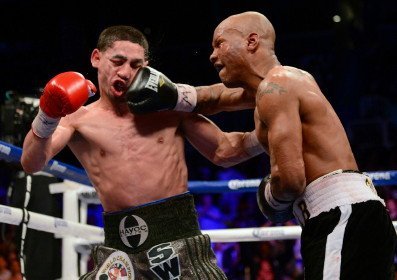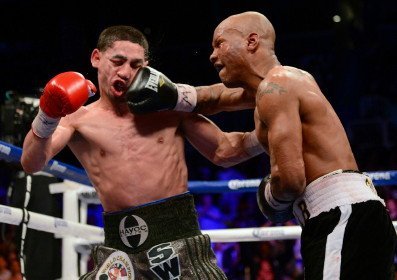 (Photo credit: Naoki Fakuda) By Vivek Wallace:
Jaron H. (Queens, NYC): Would you say that Garcia's performance cleared him as the best 140lb'er in the world? I thought he weathered the storm nicely and proved so. Would you agree?
Vivek W. (ESB): I think Garcia did a very good job and earned the victory, but I would also say lets keep things in perspective. Judah is a solid veteran and one who knows the boxing game as well as most. Sadly for him, execution is another story. The biggest subplot coming into the night for Judah was whether or not he would stay on course after getting touched up a little. What we learned is he would try a bit harder, but in the end it wouldn't be enough, as again, his effort fell short on the big stage.