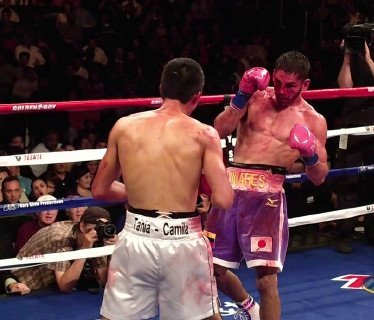 By Joseph Herron: Almost three years ago to the day, a young talent from Venezuela was the toast of the boxing world. Despite fighting almost exclusively in Tokyo, Japan, throughout the first five years of his professional career, Jorge Linares had already become a two division world champion and had entered the elite level discussion among fight scribes at the tender age of 24.
The heralded young fighter was making his second WBA World Super Featherweight title defense against tough Mexican prospect Juan Carlos Salgado, who was undefeated with a 20-0-1, 15 KO record. Although Salgado was a respected young fighter, he wasn't considered to be a legitimate threat to the "Golden Boy's" crown.
Jorge's combination of natural athleticism and technical brilliance made him the favorite in most proposed match-ups at 130 pounds, and his title defense on October 10th, 2009, was no exception in the eyes of the boxing world.
At 27-0 with 19 knock-outs, the sky was the limit for the fighter most affectionately known as "El Nino de Oro".