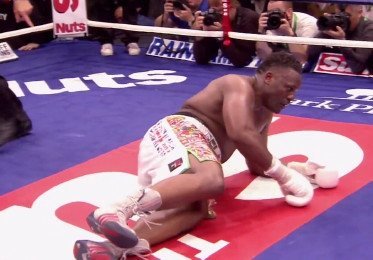 Promoter Frank Warren has big plans for Dereck Chisora and Tyson Fury, Chisora has come up with his own novel idea of a big plan; and Fury has a whole bunch of big plans he's set for himself. Warren, as fans may have read, hopes to stage a Chisora-Fury rematch in the summer, in what the promoter feels would be a massive event to be held at a football stadium in the UK, and there is the possibility the would-be rematch could also be a world title eliminator of some kind.
Both fighters are highly ranked, experienced and both are young and hungry and it's certainly possible, maybe even probable, that a case could be made for the summer rematch winner having earned a shot at world ruler Wladimir Klitschko. Chisora has of course already fought a Klitschko – losing a hard-fought 12-round decision to big brother Vitali not too long ago. Ever since that fight, having done himself proud (in the ring when the bell rang, not so much the infamous spitting/slapping/post-fight brawling with David Haye) Chisora has craved a shot at Wladimir. Maybe, if he can get revenge over Fury (who out pointed him back in 2011), Chisora will get his wish.
Read moreFury-Chisora II – winner worthy of a shot at Wladimir Klitschko?