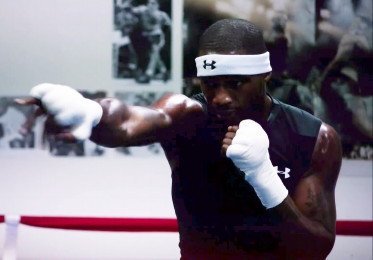 By Michael Collins: Chad Dawson (31-1, 17 KO's) is going to have to abandon his safety first style of fighting and let his hands go to beat WBA/WBC super middleweight champion Andre Ward (25-0, 13 KO's) on Saturday night in their HBO televised fight at the Oracle Arena in Oakland, California. It's not going to work for the 30-year-old Dawson unless he goes to war with Ward and is willing to fight him toe-to-toe at times.
The big 6'2″ southpaw Dawson has gotten away from what made him such a spectacular fighter earlier in his career when he was able to throw combinations and fight hard without losing concentration. Dawson seems have changed from the fighter that totally dominated Tomasz Adamek in 2007 and has become the equivalent of an automobile that's not firing on all cylinders. Dawson will fight well for a round and then disappear for two to three rounds at a time like his mind is not focused.
Dawson will be looking to box Ward from the outside to keep him from crowding him to try and force it into a rough inside war. Dawson did a good job of preventing Bernard Hopkins from going inside last April, but Hopkins didn't really put in a strong effort to force Dawson to brawl in close. Hopkins wasted a lot of time circling the ring, conserving energy rather than taking the fight to Dawson to try and war him down.
Read moreDawson will have to go to war to beat Andre Ward on Saturday in Oakland, CA