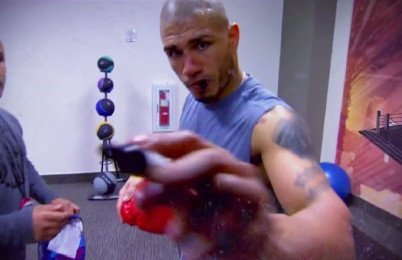 By Michael Collins: Former WBA World junior middleweight champion Miguel Cotto is saying that he was never offered the $13 million to fight Manny Pacquiao in a rematch, according to ESPN. Cotto claims that he was given the exact same deal as he did when he fought Pacquiao at a catchweight of 145 lbs back in 2009. Because the offer was the same for a rematch, Cotto decided not to fight Pacquiao a second time. Cotto also didn't like the idea of fighting Pacquiao at a catchwweight of 150 pounds, which would have likely benefited more than Cotto.
Cotto said in an interview by Dan Rafael at ESPN "The only offer Top Rank ever made us was the same money as in 2009. [Arum] made the same offer he made in 2009, and we found it kind of funny. That was the reason we decided not to face Pacquiao. That, and they also wanted me to go down to 150 pounds and given him the same advantage that they gave Pacquiao in 2009."
The last time it was a catchweight of 145 lbs, but now it's a little higher at 150. However, Cotto has filled out since then and it's a lot harder for him to boil down to make weight. It's not all that surprising that Cotto didn't want to have to deal with another catchweight after the bad experience he had the last time he fought Pacquiao.