Greg Page Hospitalized
24.02.06 - LOUISVILLE, Ky. -- Former WBA heavyweight champion Greg Page, who sustained brain damage during a 2001 fight, was hospitalized and in critical condition. The 47-year-old Page was transferred Friday to the intensive care unit at Jewish Hospital a day after being admitted, hospital officials said. He has acute respiratory failure, sepsis, hypothermia and seizures. "We are hopeful he will recover from this as well," said Page's wife, Patricia..

Page was left with brain injuries from his fight five years ago against Dale Crowe. He slipped into a coma, then had a stroke during post-fight surgery. He is paralyzed on his left side and uses a wheelchair.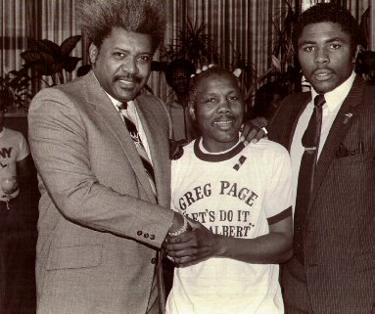 Article posted on 25.02.2006
previous article: Mosley - Vargas Quotes From De La Hoya
next article: Take me home to mom, Pete: The high octane life and death of Stanley Ketchell