Brilliant Tony Bellew delivers brutal KO in Liverpool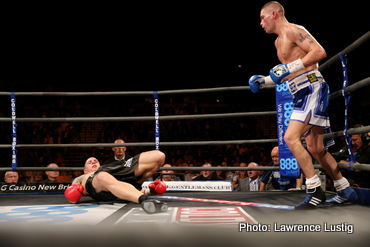 Champ defends British light heavyweight title with 5th round stunner against McIntosh

Tony Bellew sent a chilling warning to Euro champ Eduard Gutknecht after a stunning fifth round knockout of Danny McIntosh in his British light heavyweight title defence live on Sky Sports at the Echo Arena in Liverpool.

The hometown star delivered an over hand right at the start of the fifth that was a fitting finish to The Big Bang billing, and there was only one winner from the start as Bellew bossed proceedings in front of his raucous army of fans.

Bellew rocked McIntosh in every round, finally flooring the Norwich fighter at the very end of the fourth round. McIntosh had a minute to recover, but it was not enough as Tony put the icing on a dominant performance with his devastating knockout blow..

McIntosh came into the fight brimful of confidence knowing heís prospered in tough waters before after winning the European title in France against Thierry Karl. But he was unable to silence the partisan crowd this time around as Tony jumped all over the challenger from the off and is looking to face Gutknecht for the European strap after running out of patience over a rematch with Nathan Cleverly.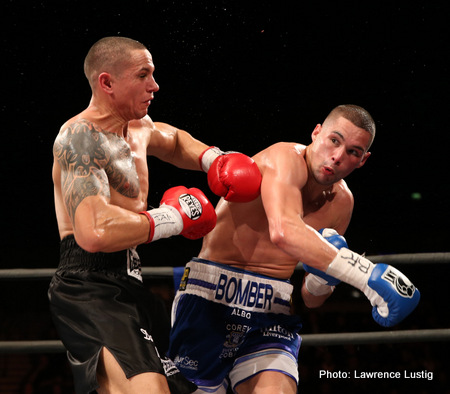 ďI needed to make a big statement tonight and thatís exactly what I did,Ē said Bellew. ďIt was a calculated performance and my game plan was all about speed.

ďDanny wasnít in France tonight, he was Scouseland and he couldnít handle me or stop me. Iím humbled that people spend their hard earned cash on coming to see me fight. Iím no different from the fans; I just punch people in the face for a living thatís all.

ďI donít need Nathan Cleverly to make a name for myself. Heís fighting number 83 in the world, which says it all. I just want to fight someone who will challenge me. Iím not interested in anything less than that. I would fight him anywhere but he doesnít want to know, so letís move on.

ďWho is there in this country to fight? I want to fight the best. I donít want to train for 12 weeks and fight someone who I can blow over. To be European champion would be a dream and I would love a fight in Germany with Gutknecht, what an experience that would be.Ē Article posted on 28.04.2012
previous article: Oosthuizen defeats Johnson
next article: Huge Crowd Expected For Bernard Hopkins vs. Chad Dawson At Boardwalk Hall In Atlantic City