Weigh-In: Judah vs Paris / Adamek vs Aguilera Final Press Conference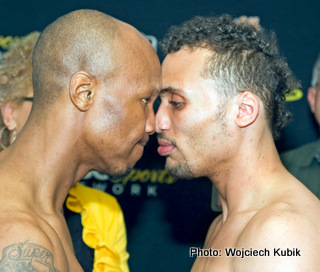 Zab Judah 138 vs Vernon Paris 138
Tomasz Adamek 222.5 vs Nagy Aguilera 226.5
Siarhei Liakhovich 231 vs Bryant Jennings 219.5
Santander Silgado 196 vs Willie Herring 196
Curtis Stevens 162 vs Romaro Johnson 160
Vinny O'Brien 143 vs Jeff Lentz 144

The Zab Judah vs. Vernon Paris fight is a 12-round IBF junior welterweight title eliminator. The fight is part of a triple header that includes Sergei Liakhovich vs. Bryant Jennings in a 10-round heavyweight fight and Tomasz Adamek vs Nagy Aguilera, in a 10-round heavyweight fight. A full all-star under card will support the three main bouts. Tickets to this blockbuster event are priced at $200, $100 and $75 and may be purchased by calling Main Events (973) 200-7050, Peltz Boxing (215) 765-0922, or online through www.peltzboxing.com. The non-televised undercard fights will begin at 7:30 p.m., the NBC Sports Network Fight Night broadcast will begin at 10 p.m. ET on Mar 24th.

The Aviator Sports and Events Center offers free parking. You can also take public transportation via the Q35 MTA bus from the Flatbush Avenue/Brooklyn College subway station.

Be sure to tune into NBCSN for all the action following the NCAA basketball tournament! There are large screen TV's in the bar to watch NCAA..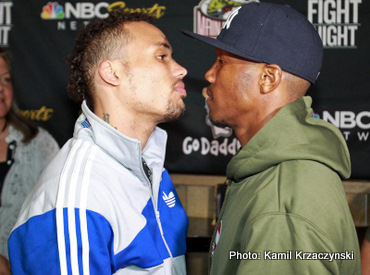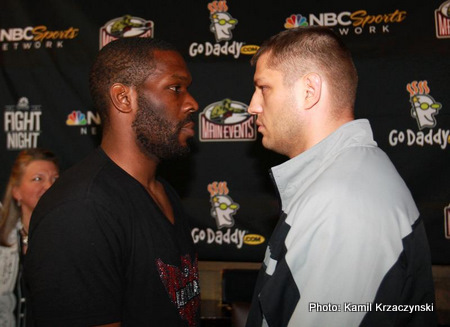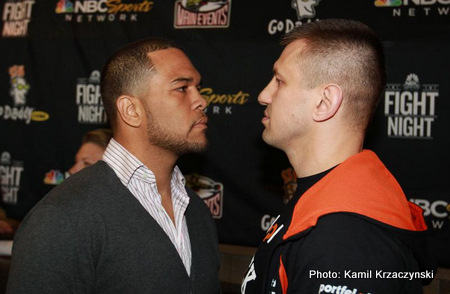 To find the location of the NBC Sports Network on your local cable, satellite or IPTV provider, click here:http://www.nbcsports.msnbc.com/id/30092015/ns/sports/

"FIGHT NIGHT 36: ZAB JUDAH"

Re-airs of "Fight Night 36: Zab Judah" are March 22 at 11:30 p.m., March 23 at 9:30 a.m. and 7:30 p.m., March 24 at 6 p.m. and at 9:30 p.m. as the lead-in to the Judah-Paris fight. All times ET. Article posted on 24.03.2012
previous article: Face Off With Max Kellerman: Mayweather/Cotto Premieres Tuesday, April 3 on HBO
next article: Erik Morales Fails To Make 140-Pounds Ahead Of Tomorrow's Fight With Danny Garcia, WBC Title Now Vacant