Who's Next For Super Middleweight Edwin Rodriguez?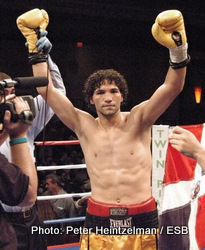 By Peter Heintzelman - Dominican Republic born, Edwin "La Bomba" Rodriguez, has come a long way in his twenty-five years on earth, both geographically, and professionally in the square ring.

With his win of last night, in North Dakota, the likeable Rodriguez, of Worcester, Massachusetts, bolstered his recognition factor by snatching the WBC's USNBC super middleweight title, with a 9th round TKO decision against James "Buddy McGirt, Jr.

Has Rodriguez, now with a professional record of 17 wins, 13 by way of knockout, and no defeats, and a new belt around his waist, become a future contender for the WBC super middleweight crown?

Yet, Rodriguez, by his Showtime win, also makes himself a big target in the very tough super middleweight division, and it's only going to get tougher..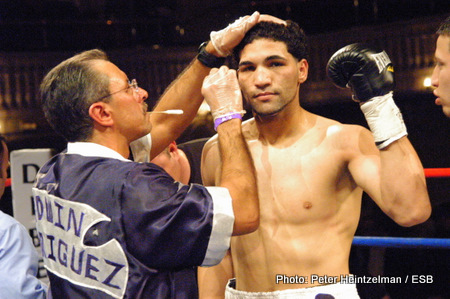 Yet his promoter, Lou DiBella, manager Larry Army, Jr., trainer, Peter Manfredo, Sr., and cutman Dave Tenney, have all been doing something right to steer their fighter in the right directions to have made such an enormous leap into the competitive super middleweight division.

So, the Super Six Super Middleweight Extravaganza is not the only show in town, as other super middleweights, including Rodriguez, fight to find their way up into the top rankings.

Who are your favorite up and coming supermiddleweights?

What did you think of Edwin Rodriguez' performance last night against Buddy McGirt, Jr.?

Who do you think Rodriguez should be fighting next? It's Your turn to sound off, so let's hear your comments.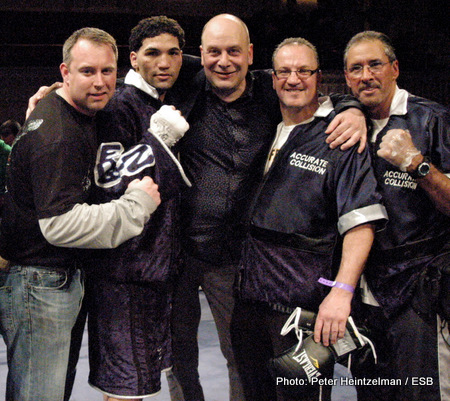 Article posted on 09.11.2010
previous article: Carl Froch On Haye vs Harrison
next article: Nelly to Sing "Just a Dream" on Pacman-Margarito PPV