Exclusive: B.J Flores Speaks About His Upcoming Fight With Danny Green - ďI Have 36 Minutes To Change My Life Forever!Ē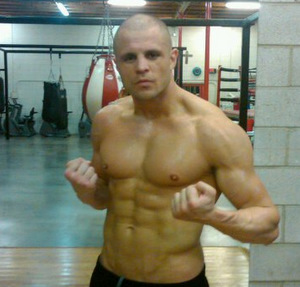 By James Slater - Unbeaten cruiserweight contender B.J Flores sets off for Australia today, ahead of his ďcoming out partyĒ against IBO cruiser champion Danny Green. For months now, the 31-year-old with the 24-0-1(15) pro record has anxiously waited for his big opportunity - even stating at one point how he was ďbeyond frustratedĒ at how his career had hit a slump of inactivity - and on November 17th, B.J gets his big opportunity.

Having put in the work in the gym for the longest camp heís ever had, Flores is now brimming with confidence and is ďchomping at the bitĒ in anticipation of getting into the ring with the teak-tough Green, 30-3(27).

Very kindly granting me an interview hours before his long flight to Australia, B.J had the following things to say yesterday evening U.K time:

James Slater: Hi, B.J, itís great to speak with you ahead of the big fight with Green. I know youíve been training hard, would you say youíve had the best camp youíve ever had?

B.J. Flores: Iíd say the best camp yet because of how long itís been. This is the longest time Iíve had to get ready for a fight. Iíve had eight weeks for the Green fight, and this is what happens when I get the proper notice for a fight - my body gets in the shape and form itís in now. You can tell just by looking at me, my body looks totally different. Iím walking around at 202/203-pounds now and Iím right there. Iím a 3-1 underdog in this fight, and Iíve made sure Iíve got down and worked hard every single day to make sure I give the performance, the fight of my life..

J.S: I read youíve sparred around 70 rounds for the fight. Would you rather not say who youíve sparred with for Green?

B.J.F: Iíd rather not say actually. I know who heís sparred with for the fight (laughs). But Iíve worked with three guys, and Iíve rotated them. Iíve trained for a fast-paced, highly-paced fight with lots of punches. I plan to be busy and exploit the size difference between us. I feel Danny Green will realise after a few rounds that he has made a mistake in taking this fight.

J.S: As youíve said in the past, Green has never weighed at more than the mid 180s. You figure youíll climb into the ring at around 205-pounds or so and that youíll be way stronger than him?

B.J.F: Yeah, I wonít be much more than 204 in the ring. Iím at my best when Iím light, say 205. It will help me be a better fighter. Iíll be more aggressive, and Iíll be able to maintain my stamina and my strength because of the length of the training camp Iíve had. But I donít think Iíll be way stronger than Green. But put it this way, he wonít be able to bully me in there. Size is not the only component though, I have lots of amateur experience and I know how to box inside and outside. People seem to have a perception of how I fight, but they are going to be surprised in this fight. I will pose Green with lots of problems. This fight is a huge step up in class for him. Iím not a Manny Siaca or a Paul Briggs!

J.S: Youíve said this fight is your coming out party. Do you wish in a way that the fight was being held at home, so more of your fans could see it?

B.J.F: I do, but a lot of people will see it because it looks like we have a deal with ESPN to show the fight. Heís the champion and Iím willing to go to his turf, to take the fight on his terms. I have no problems with him calling the shots; Iím not in a position to be able to call the shots right now. But after Iíve beaten Green, then Iíll be able to call the shots and demand the big fights. The deal with ESPN is very close and I definitely want people to see this fight. Ring magazine have Green at number-two or three, and people will see what happens when I get in there with a top guy.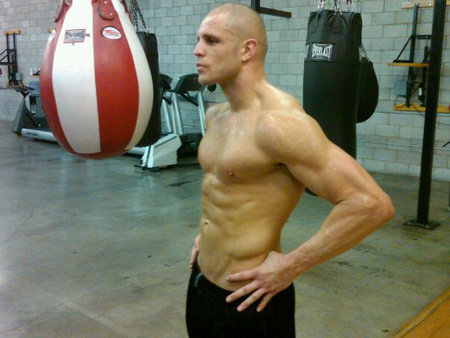 J.S: You look ripped and very strong physically. Do you feel you are hitting harder, in sparring, on the pads?

B.J.F: I feel Iím punching harder, primarily because of all the work I did before the actual camp for the fight. I was lifting weights, doing lots of sprint running - all explosive work. Thatís made me a more explosive, harder puncher. The actual camp itself, Iíve worked on the boxing side. You know, itís not a strength contest. Iíve focused on my game-plan on how to beat Green.

J.S: Do you see a KO, or if the fight does go the distance are you concerned about the judges? Or do you feel youíll make it so one-sided in your favour that theyíll have to give you the win?

B.J.F: I think it will be one-sided. I never predict a KO, especially against a guy who has never been stopped; Greenís a very gritty, very tough guy with a great chin. Iíll take it one round at a time. I plan to rough him up, be the stronger fighter. Heíll realise that he canít bully me and then after that it will be a matter of how much of a beating he can take. If I do stop him I think it will be in the later rounds.

J.S: You go to Australia tomorrow, plenty of time before the fight. What will you do when youíre there, to keep ticking over and not getting stale, so to speak?

B.J.F: Iíll just relax with my team. Weíll do the press stuff, let the people know what Iím there for. Iíll just stay sharp. Iíll work the pads; Jacob Chavez my trainer is one of the best pads men in the sport. I have my timing now, and basically I could do nothing out there before the fight if I wanted. But Iíll make sure I keep on weight and Iíll stay anxious for the fight. Right now, Iím chomping at the bit. I have 36 minutes to completely change my life forever. This is the most important thing in my life so far, as well as being the single most exciting thing Iíve ever looked forward to in my life.

J.S: We both know this big chance has been a long time coming! Do you feel you are at your peak now at age 31?

B.J.F: 31, yes. It has been a long time coming. Iíd so glad Danny Green stepped up and gave me this opportunity. This is my opportunity to put myself on the map and then demand the big names. And there are a lot of big names out there.

J.S: You might get to fight Marco Huck after all!

B.J.F: Well, he has to get past [Denis] Lebedev first! Thatís a tough fight, a 50-50 fight in my opinion. So weíll have to see how Huck does in that fight. But, yeah, I want the big names like Huck, Steve Cunningham. But first things first! And I tell you, Iíve never lost to a guy like Green before: a fighter who comes forward and is aggressive. Iíve had trouble with taller guys who box, but not with any fighter with Greenís style, where heíll try and bully me. Like I say, heíll find out pretty quickly that that wonít work with me.

J.S: I wish you the best of luck for the fight, B.J. Thanks for the interview, and all the other interviews youíve given me in the past.

B.J.F: Thank you, James. Iíll make sure I give you a big interview when I get back with the belt! Article posted on 06.11.2010
previous article: Lucian Bute Vs. The Winner Of ďSuper SixĒ - Who Will Become A Super-Middleweight Megastar?
next article: Lopez And Marquez Put On expected War, But What Now For Both Men?