Photos: Public Work-Out Wladimir Klitschko vs. Samuel Peter
Frankfurt/Main/Germany (September 8, 2010) – Wladimir Klitschko (57-3, 48 KOs), and Samuel Peter (34-3, 27 KOs), participated today in a public work-out at Mercedes Benz Center Frankfurt. IBF, IBO and WBO and The Ring Magazine Champion Klitschko and former WBC Champion Peter will face off next Saturday at Commerzbank-Arena in Frankfurt, Germany. In the U.S., the fight will be shown on live ESPN3.com and rebroadcast the following day on ESPN main network.

Tickets, starting at € 24, can be purchased online at www.eventim.de or by phone +49-1805-57 00 70..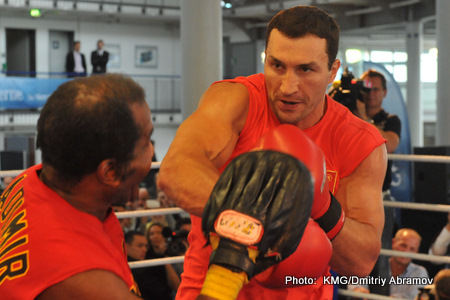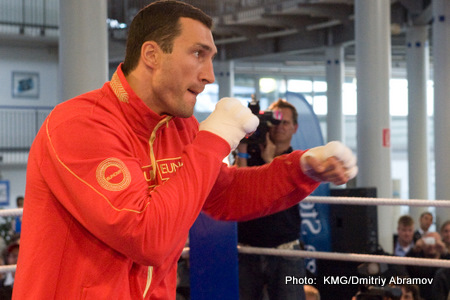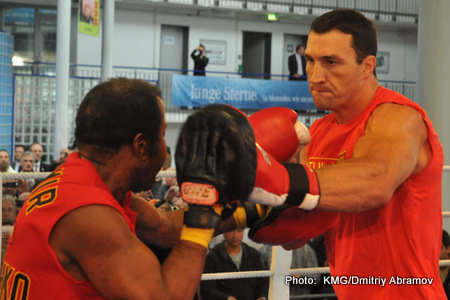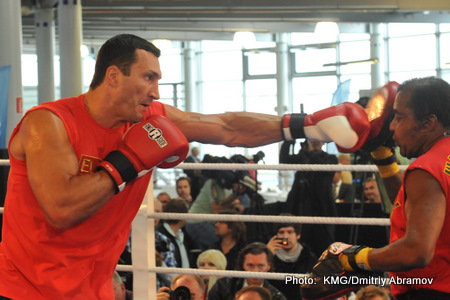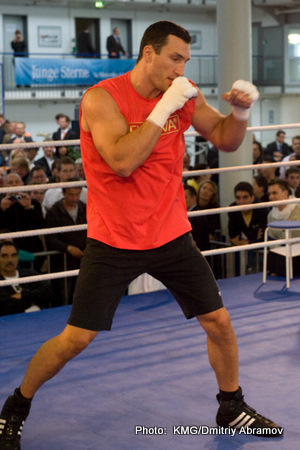 Presser Photos: Wladimir Klitschko vs. Samuel Peter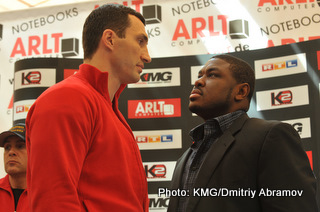 Frankfurt/Main/Germany (September 6, 2010) – Wladimir Klitschko (57-3, 48 KOs), and Samuel Peter (34-3, 27 KOs), participated today in a press conference. IBF, IBO and WBO and The Ring Magazine Champion Klitschko and former WBC Champion Peter will face off next Saturday at Commerzbank-Arena in Frankfurt, Germany. In the U.S., the fight will be shown on ESPN.

Tickets, starting at € 24, can be purchased online at www.eventim.de or by phone +49-1805-57 00 70.

"Peter is very fast, powerful and a great puncher. I love to be challenged and I am very much motivated for this fight. Each round, I will try to knock Peter out", says Champion Klitschko.

Peter, who celebrates his 30th birthday today: "I am happy to be in Germany in again. It will be an excellent, classy fight."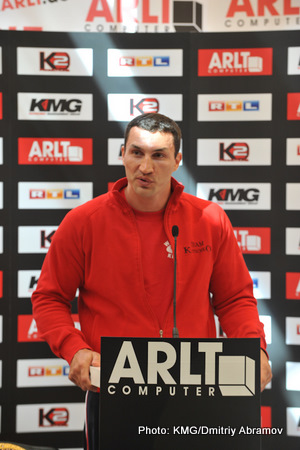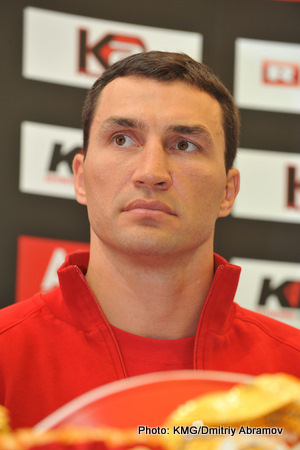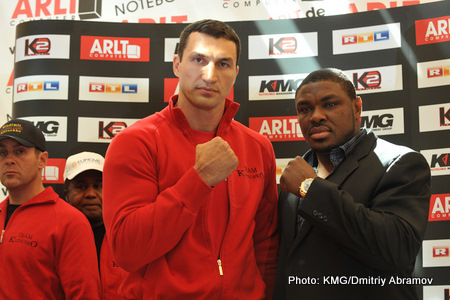 Article posted on 09.09.2010
previous article: Six Questions With Tyson Fury: Friday Night ShoBox: The New Generation on SHOWTIME
next article: Hunky Dorys Fight Night: Cuban Revolution hits Dublin on Saturday; Dublin Pride on the line in North-South clash