Steve Cunningham Hits Berlin; Sebastian Sylvester Interview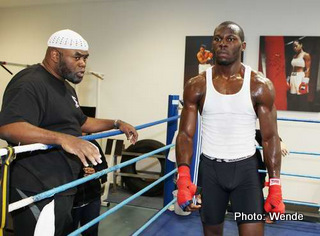 Steve "USS" Cunningham (22-2, 11 KOs) has moved his training camp to Berlin´s famed Max-Schmeling-Gym where the former champion continues his preparation for the showdown with Troy Ross (23-1, 16 KOs). The duo will clash for the vacant IBF Cruiserweight Title in Neubrandenburg, Germany on June 5 when Cunningham makes his first fight under the promotional banner of Team Sauerland. "It is great to be back in Germany," Cunningham said. "I only have the best memories of the country and the fans. We have been received very well here in Berlin. The set-up in the Max-Schmeling-Gym is great. We got all we need to prepare for the big fight next week."

Cunningham is full of respect for Ross. "He is a strong guy who puts a lot of pressure on his opponents. He is a two-time Olympian, was a Commonwealth Champion and also won the Contender Series. But he will not defeat me. I take this fight very seriously. That is why I have come to Germany very early to adjust to the time difference. I am focused on winning my old IBF Title. A victory will open a lot of doors for me. But I am taking one step at a time. Right now, only Ross is on my mind.."

In the main fight on June 5, Germany´s Sebastian Sylvester defends his IBF Middleweight Title against mandatory challenger Roman Karmazin.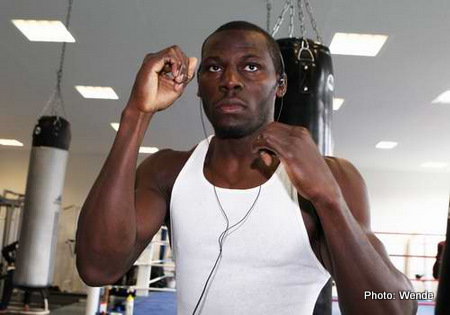 Q&A Sebastian Sylvester
IBF Middleweight Champion Sebastian Sylvester (33-3, 16 KOs) will make a second defence of his title in Neubrandenburg, Germany on June 5 when he takes on mandatory challenger Roman Karmazin (40-3, 26 KOs). Boxing-Online.com has caught up with the 29-year-old "Hurricane" ahead of what could be the most difficult fight of his career.

Q: Sebastian, how has the preparation going for the big fight on June 5?
A: Things have been going really well, thanks a lot. I have been in training camp in Gustrow (East Germany) since the end of March. My coach Karsten Rower comes up with new mean training exercises all the time. It has been exhausting but very productive. I am in great shape.

Q: How hard is it mentally to be in an isolated training camp for such a long time?
A: It is no problem. We are a little bit isolated but that is fine. It helps to relax and to focus.

Q: How do you kill the time?
A: Last weekend, we went fishing in the Baltic Sea, which was a great experience. I also like to play poker. But most of the time I just try to relax and sleep because I am really tired from all the tough work-outs.

Q: You have a tough defence coming up against Karmazin. What do you know about him?
A: We have analysed him closely. He is a very strong guy with a very good left. His left is very versatile – he uses it as hook, straight or uppercut. Sometimes he keeps it low to lure his opponent into opening up so that he can counter quickly. His speed is quite impressive. But I am the world champion – and I will remain the world champion, no doubt about that.

Q: What makes you so confident of success?
A: I have had the longest preparation of my career. We have again come up with a strong game plan. And I will have support of my fans. Karamzin will find out what that means.

Q: It is the fifth time you will be fighting in Neubrandenburg. All of your fights have sold-out, and the fans always raise the roof when you are inside the ring. What does their support mean to you?
A: It is very important for me and gives me the little extra motivation I need. When I first fought in Neubrandenburg, I was baffled – the support was gigantic. I was so happy to give the fans something back by winning the world title last September. Now I look forward to putting on another strong performance on June 5.

Q: You will get married after the fight…with or without the belt?
A: I am indeed planning to get married before my 30th birthday – and of course I want to be a world champion when I get married. But I am sure my fiancée Diana would also marry me without the belt…

Q: What does your family mean to you?
A: My family means everything to me. Diana and I have been together for 13 years and we have a nine-year-old daughter, Lea-Chantal. Unfortunately, I am away quite a lot with all the training camps. I would love to see them more often. But we are all very close, and that is the way it should be. If they are happy and all is well, I have the focus and concentration I need to perform at a top level in practice and also during the fights. Article posted on 28.05.2010
previous article: UFC President Dana White Admits James Toney Has "A Puncher's Chance" In His Fight With Randy Couture, But He Still Picks His Guy To Win
next article: Al Bernstein, Robert Guerrero To Attend Boxing Hall of Fame Weekend