Kid Chocolate Victorious in Long Awaited Return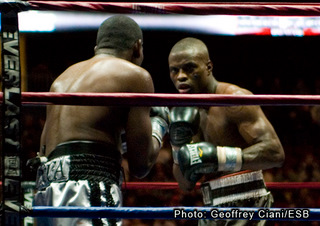 by Geoffrey Ciani @ Ringside - Undefeated middleweight prospect Peter "Kid Chocolate" Quillin was last seen inside the ring over sixteen months ago. A series of injuries have kept the 26 year old pugilist out of action. Last night, on the Tomasz Adamek-Jason Estrada under card, Quillin finally made his long awaited return to the ring. He squared off against Fernando "Little Ali" Zuniga in a ten round contest.

It was an overall good performance from Quillin. He was able to win virtually every round. Although he was rusty and his timing seemed a bit off, he did what he needed to do to win. He exhibited good speed, solid defense, and nice movement. More importantly, he was patient and did not over commit. Considering the long layoff, he made a very nice account of himself.

This was the fourth time I attended a live Quillin fight. His other three wins that I saw were all by knockout. He defeated Thomas Brown via second round knockout and it took him just one round to finish off David Estrada and Steve Walker. Despite the explosive nature of those victories, I was more impressed by this performance.. With Zuniga, he was in there with a veteran boxer who knew how to fight. In 37 professional fights, Zuniga was only stopped once. He has a scrappy style. He holds and hits, he can make you miss, and he knows how to survive. He has a frustrating tempo and is not especially easy to look good against.

At the end of the night, all three judges scored the bout in Quillin's favor. Judge Eugenia Williams scored the fight 98-92 and judges Shafeeq Rashada and Hilton Whitaker both had it a shutout, 100-90. With the win, his record improves to 21-0 with 15 of those wins coming by way of knockout. Although Quillin was not especially dominant in any particular round, he piled on points en route to a lopsided victory. He was also able to shake off the rust as he now prepares for bigger and better things in 2010.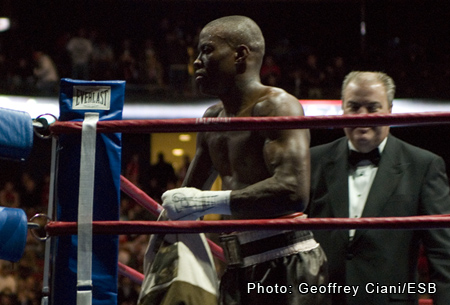 After the victory, "Kid Chocolate" partook in his traditional celebration ritual—throwing candy chocolates out to the fans. With a large sack of chocolates in hand, Quillin circled the ring as he tossed treats to the fans. This unusual gimmick was once suggested to Quillin as a joke. Pete thought it was a good idea that would leave a lasting impression. As he once told me in an interview, "Maybe they don't remember me as Peter Quillin or Kid Chocolate, but they will always remember me as the guy who threw the chocolate out."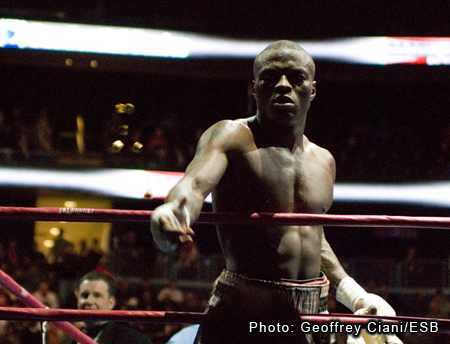 Now that Quillin has gotten his feet back in the water, he needs to remain active. He was out of action for so long that he has kind of fallen off the radar. In order to remedy this, he needs to start fighting in regular intervals as he continues stepping up his level of competition. There are a lot of things "Kid Chocolate" can do to improve his fight game, but first and foremost, he needs to fight frequently. It will be interesting to see where he goes from here.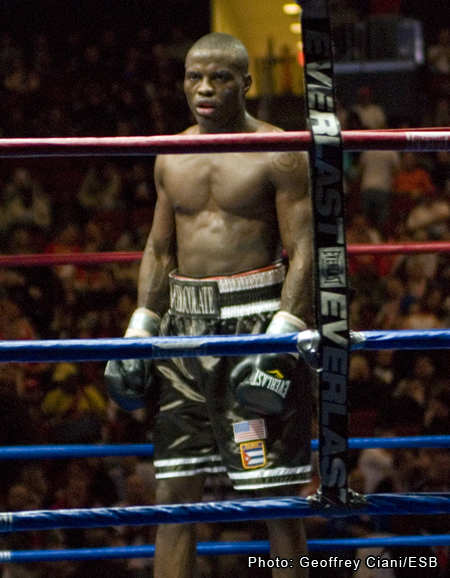 ***

If you would like to read Ciani's October interview with Kid Chocolate, please CLICK HERE

***

To contact Ciani:
ciani@eastsideboxing.com

To read more by Ciani please visit The Mushroom Mag:
http://www.eatthemushroom.com/mag Article posted on 07.02.2010
previous article: News: Glen Johnson; Boxeo Telemundo; Chevelle Hallback; More
next article: Danny Garcia vs Ashley Theopane - Feb 26 on ESPN FNF