Tomasz Adamek vs. Jason Estrada Weigh-In & Prediction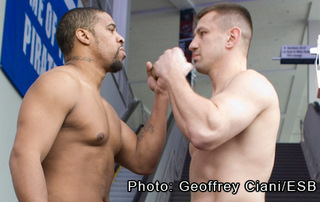 by Geoffrey Ciani - Heavyweight contenders Tomasz Adamek and Jason Estrada are all set to square off tomorrow night at the Prudential Center in Newark, New Jersey. At today's weigh-in, Adamek came in at 220.5 pounds while Estrada weighed 237. Both pugilists appeared in good shape and ready to do battle.

Both camps are extremely confident their side will emerge victorious. Estrada has made no secret of his belief that Adamek is making a mistake. Jason and his father/trainer, Roland, both feel that Adamek is too small for the heavyweight division. They believe his win over Golota was the result of Golota being way past his prime and do not feel this win should act as justification for Adamek stepping into the ring with Estrada. On the other side, Team Adamek is confident that their man is well suited for a run in the heavyweight division. In fact, there is already talks of an April showdown with heavyweight contender Chris Arreola should Adamek win this fight, and should he get by that challenge, it is even conceivable that Adamek will be in line for a title shot later this year..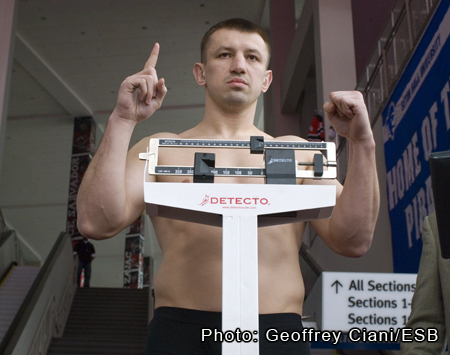 Which side is correct? Is Adamek really big enough and strong enough to make some noise in the heavyweight landscape? Or is he in for a rude awakening when he faces the tough young pugilist in his prime? It is difficult to say. We have only seen one fight from Adamek at heavyweight. A lot of observers expected Adamek to beat Golota, but few believed he would do so in such dominant fashion. Golota was once a great fighter, but his best days were nearly fifteen years ago so it is difficult to gauge where Adamek stands in his new division. What we do know is that in making the transition from light heavyweight to cruiserweight, Adamek filled the weight out well and carried his power and speed with him. If appearances mean anything, Adamek seems to be filling out his larger 220 pound frame well.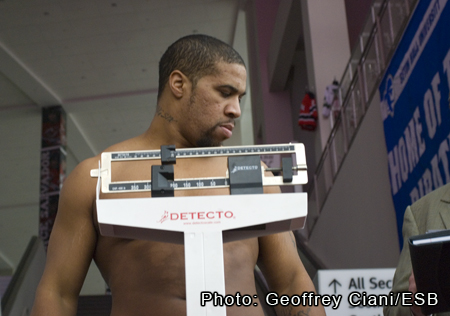 Many observers are quick to write Estrada off, but they should do so with caution. Estrada is an experienced fighter with a spectacular amateur background. He is a fast fighter who has been in with some solid competition. In his entire career, including hundreds of amateur bouts, he has never been down. The only blemishes on his record were decision losses to Travis Walker and undefeated contender Alexander Povetkin. Despite the most recent loss against Povetkin, it should be noted that Estrada won three or four rounds on that fight over in hostile territory in Germany. Even if Estrada is wrong about Adamek being too small to compete against elite heavyweights, an Estrada victory is still a distinct possibility.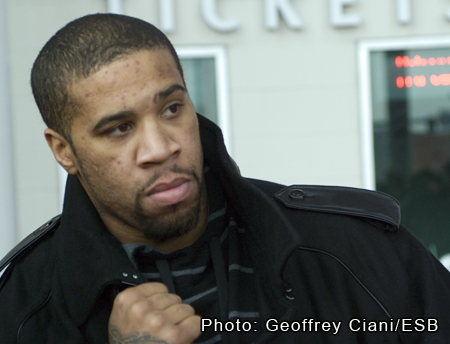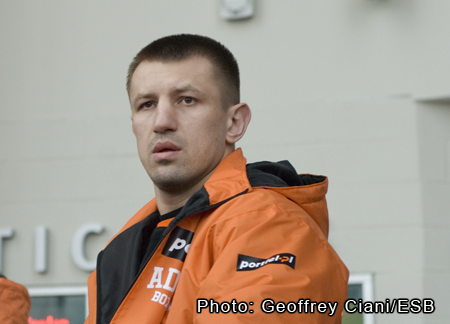 This should be a very competitive fight between two warriors. Both men are determined to win and both have tremendous will and desire. This should be a special treat for all of the fans in attendance and those watching on pay per view internet. At the end of the day, Adamek may prove too small for the likes of the Klitschko brothers, but against Estrada, he should emerge victorious—although it probably will not be easy. Look for Adamek to win a close but clear decision on the cards with the possibility of a late round stoppage.

My Prediction: Tomasz Adamek by unanimous decisions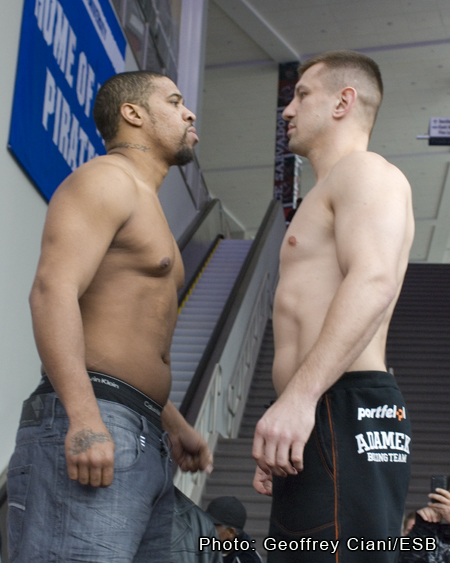 ***

Fans who cannot make it to to see the live show can watch it online via GoFightLive.com, for $9.99. Visit http://www.gofightlive.com/showEvent.do?event=581 to purchase the fight.

***

To contact Ciani:
ciani@eastsideboxing.com

To read more by Ciani please visit The Mushroom Mag:
http://www.eatthemushroom.com/mag
Article posted on 06.02.2010
previous article: Joseph Agbeko promises to beat Vusi Malinga on April 16
next article: Exclusive Interview With Boxing Promoter Tom Tsatas