Arthur Abraham 168 lbs, Jermain Taylor 166 ¼ lbs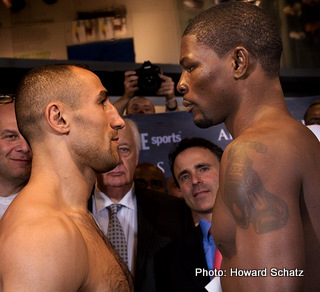 BERLIN (Oct. 16, 2009)—In front of an excitable crowd and a throng of cameras, hometown hero "King" Arthur Abraham (30-0, 24 KOs) of Berlin, weighed in at the division limit 168 pounds (76.2 kg). His opponent, Jermain "Bad Intentions" Taylor (28-3-1, 17 KOs) of Little Rock, Ark., who had more than 20 American fans on hand, weighed in at 166 ¼ pounds (75.4 kg). Abraham and Taylor are ready to fight before what is expected to be a sellout crowd of 14,000+ at the famed o2 World Arena in Berlin. The clash of former middleweight world champions will kick-off the Super Six World Boxing Classic, Saturday, Oct. 17 on SHOWTIME (8 p.m. ET/PT). Abraham vs. Taylor will air on a delay and be followed immediately by the live telecast of Carl "The Cobra" Froch vs. Andre "The Matrix" Dirrell.

Jermain Taylor vs Arthur Abraham Tale Of The Tape - Two of the strongest middleweight champions ever will clash on Saturday, October 17th in the opening bout of SHOWTIME'S Super Six World Boxing Classic, when Jermain Taylor (28-3-1,17 KO's) and Arthur Abraham (30-0, 24 KO's) meet at the o2 World Arena in Berlin, Germany. The Anatomy Of A Fight, known historically as The Tale Of The Tape, shows the physical differences between the fighters. Only one will prevail when Taylor pits his greater height, reach, and natural athleticism against Abraham's durability and strength. But there is one thing that the "The Anatomy of a Fight" cannot measure -- the size of each man's heart and his will to win. That's where this fight will be decided..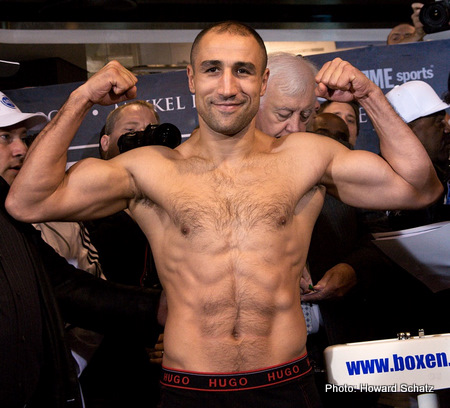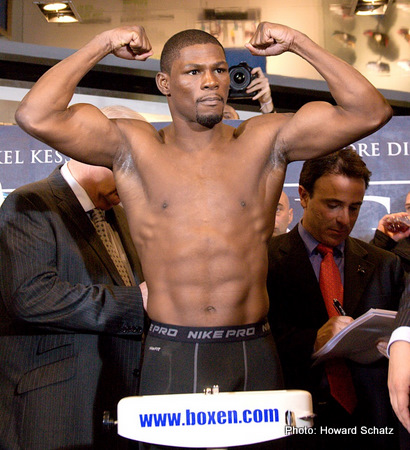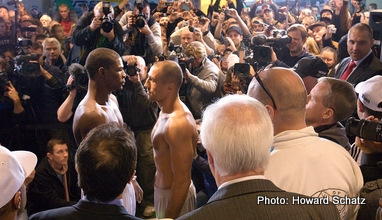 SHOWTIME Sports Super Six World Boxing Classic (Group Stage 1) will air Live on SHOWTIME® at 8pm ET/PT (delayed on the west coast). Carl Froch vs. Andre Dirrell airs LIVE immediately following Jermain Taylor vs. Arthur Abraham. Televised in High Definition and Standard Definition.




The Taylor-Abraham fight is the start of the historic inaugural Super Six World Boxing Classic round-robin six fighter tournament, featuring the class of the Super Middleweight division from home and abroad. Five of the world's top boxing promoters have collaborated with SHOWTIME Sports to facilitate this epic tournament. Lou DiBella of DiBella Entertainment, Dan Goossen of Goossen Tutor Promotions, Mick Hennessy of Hennessy Sports, Gary Shaw of Gary Shaw Productions LLC and Wilfried and Kalle Sauerland of Sauerland Event will promote the tournament which begins October 17th and runs through spring 2011.

Tickets for Taylor vs. Abraham are now on sale by calling (01803/206070) or visit http://www.o2world.de/ - (Euro - €15, €29, €39, €60, €80, €150, €250, €1000) / From USA (01149-1803/206070) / $22, $42, $56, $86, $115, $215, $350, $1,434).

For more information on the Super Six World Boxing Classic including exclusive videos, photography, expert analysis from Al Bernstein and Steve Farhood, and much more please visit www.WorldBoxingClassic.com. Article posted on 17.10.2009
previous article: 2009 National PAL Championships Action Moves into Day Three in San Antonio
next article: Videos: Yonnhy Pérez vs. Joseph Agbeko Interview