Tomasz Adamek Q & A - Adamek vs Golota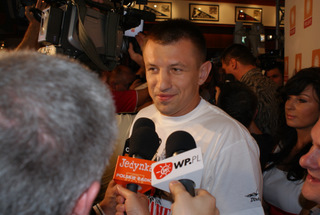 Artur Gorczyca: When fighting Paul Briggs in 2005 as a light heavyweight for the WBC belt, did you ever expect that you will face Andrew Golota as a heavyweight?

Tomasz Adamek: I didn't expect that for sure. In boxing, there are many factors affecting place, weight and opponent that you fight. I dreamed about fighting legends and Andrew is one of them. I'm ready, and if he enters the ring with me there will be a fight, it all depends on him.

A.G: David Haye got his title shot at heavyweight after beating solid Monte Barrett. Andrew Golota isn't less worthy rival I presume?

T.A: You can never underestimate Andrew Golota. Those who saw his fights, know what he is capable of in the ring. His size and power are still there.. But his condition, speed and physical fitness remain questionable. If Andrew prepares well for this bout, he could be dangerous. I know that he trains hard right now, and wants to show me that, there is no place in heavyweight division for Tomasz Adamek.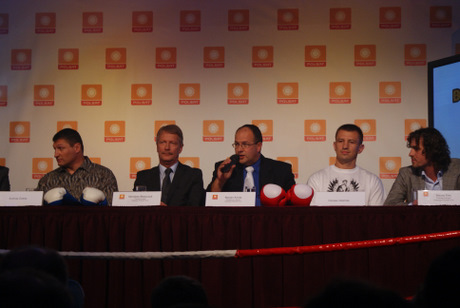 A.G: What weight are you going to put on a scale for the Golota bout? Is fighting 3 months later back again at cruiser could affect your shape while facing Bernard Hopkins?

T.A: Between fights I walk around at 207-212 pounds. After Golota, there is another hard fight for me with Hopkins and I have to go down to 200 again. Golota is bigger than me and has a longer reach. I will be fighting a stronger opponent, so my gameplan has to be right. Weighting about 212 pounds will allow me to be fast and avoid bombs thrown by Golota.

A.G: Bernard Hopkins knows all the tricks in the book - also those illegal ones. How will you react if "The Executioner" fouls you?

T.A: There are two kind of fouls in boxing: those that the referee sees and those that he doesn't. Personally, I would try to avoid such situations in which there is a danger of illegal blow. Studying foes style and his tricks is very important, so I have to learn how to neutralize Bernards's advantages.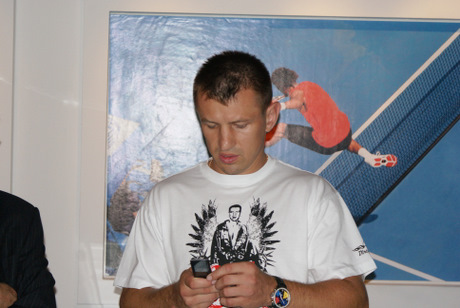 A.G: The Hopkins fight is also a duel of great trainers - Andrzej Gmitruk and Nazim Richardson. Are you working with Mr. Gmitruk on tactics for this bout? How are you going to surprise Hopkins?

T.A: Golota is first. After him, we will have analyses of Hopkins fights ready. Preparations are going to be interesting, but not to hard. We learned with coach Gmitruk while in USA, that hard training doesn't always give the best results. Dynamism, endurance and speed are important. My punching power already allows me to win fights by knockout. Article posted on 03.09.2009
previous article: News: Godfrey vs Simms; Hernandez vs Martinez; Hank Lundy
next article: News: Mayweather/Marquez 24/7; Roman Martinez; Nathan Perrott