Video: Lely Luz Flórez Defeats Chris Namús, Becomes Colombia's Fist Female Champion!
By Jaime Castro-Núñez, Photo: Courtesy of Andy Espinoza/SINUBOX - Lely Luz Flórez, the Colombian female boxer who lost to featherweight queen Ina Menzer back in 2006 made history yesterday by defeating beautiful Uruguayan Chris Namús to become Colombia's first female boxing champion ever! The fight took place at Montevideo's Palacio Peñarol on Saturday, August 8th, and it took Lely only one single round to destroy previously unbeaten Namús, who came to the fight as the top dog. Another Colombia-born, Cecilia Braekhus, became champion of the world last March, but she grew up in Norway and many Colombian experts dispute if she actually represents the country..





Almost three years after losing a championship battle against Menzer, the Monteria-born pugilist managed by Andy Espinoza of SINUBOX and trained by Pedro Vanegas, did step up into the ring to claim the interim WBC female light welterweight belt. Just a week earlier, Lely had said to ESB that "I've been waiting for this moment since I lost to Menzer. After losing in Germany I quit boxing for almost two years, but I came back stronger and I haven't lost a single fight since then. Mark my words: I'll defeat Chris Namús this Saturday! I want to make history, I want to be Colombia's first female champion. I want to be an example for those girls who want to practice this beautiful sport." Lely was as good as her words! After the bout Chris Namús fell to 9-0-1, while the new champion improved to 14-3-0 with 7 KO's.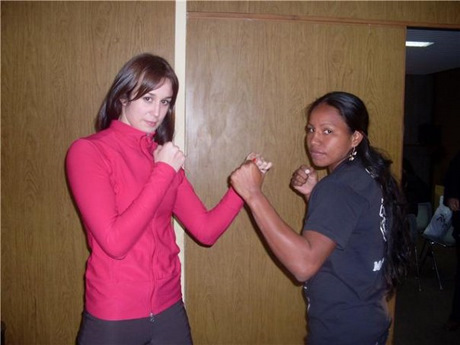 Article posted on 09.08.2009
previous article: The Business of Boxing
next article: Michael Katsidis-Vicente Escobedo A Go For September 19th In Las Vegas