Colombians Eleider Álvarez and Óscar Rivas, To Make Pro Debut on August 28 in Montreal!
By Jaime Castro-Núñez, Photos: Courtesy of Eleider Álvarez - During this 2009 the Colombian amateur boxing team has lost five of its best athletes. The first boxers leaving were 23-year-old bantamweight William Urina and lightweight Darley Pérez, 25. Urina, currently 6-0-0 with 4 KO´s and Pérez 7-0-0 with 6 KO´s were inked in January by Barranquilla-based boxing promoter Billy Chams and debuted on February 14. Two months later another 2008 Olympian, Jhonatan "Momo" Romero, 23, accepted Cham's offer and turned pro in May with a first-round knockout victory over John Meriño in Puerto Colombia at Prado Mar Hotel.

Now it is Óscar Rivas and Eleider Álvarez's turn to make money out of boxing. Signed by Canadian promoter Yvon Michel and training under the umbrella of Mark Ramsay, both guys will initiate in less than a month their boxing pilgrimage against opponents still to be announced..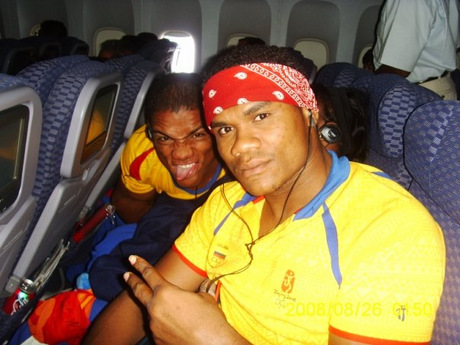 Heavyweight Óscar "Kaboom" Rivas was born on June 6, 1987 in Valle del Cauca and his biggest amateur accomplishment was the super heavyweight silver medal at the 2007 Pan American Games celebrated in Rio de Janeiro, Brazil. The following year he represented Colombia at the Olympic Games, where he defeated Kubrat Pulev of Bulgaria and lost to eventual gold medalist Roberto Cammarelle.





Light heavyweight Eleider "Storm" Álvarez, on the other hand, is considered by many experts in Colombia the greatest amateur the nation has produced since the times of legendary bantamweight Robinson Pitalúa (1964-1985). Born in Puerto Girón on April 8, 1984, "Storm" Álvarez won the bronze medal at the 2006 South American Games held in Buenos Aires, Argentina and the following year he claimed the gold one at the Pan American Games held in Brazil by knocking out Cuba's Yusiel Nápoles in round three. In 2008 he represented Colombia at the Olympics, losing to Tony Jeffries.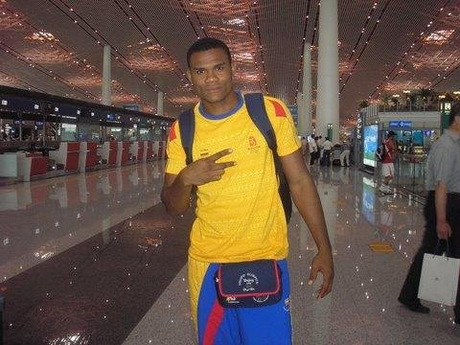 This coming August 28 in Montreal, Quebec, Óscar "Kaboom" Rivas and Eleider "Storm" Álvarez will show whether their amateur triumphs will parlay into money, glory and success. That same day two other Colombian boxers, IBF light welterweight champion Juan Urango and WBO/WBC Latino light flyweight titleholder Carlos Támara will defend their respective belts in Florida. Good luck you guys! Article posted on 30.07.2009
previous article: Delvin Rodriguez Ready For Isaac Hlatshwayo
next article: News: Campillo vs Shumenov; Murat vs Di Giacomo; Carney Bowman