Nathan Cleverly - The Natural Successor To Joe Calzaghe?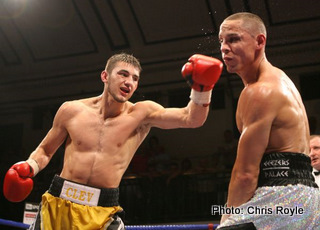 by James Slater - It is high praise indeed to even suggest it, but a number of boxing experts are saying unbeaten 22-year-old Nathan Cleverly will very likely be the British fighter who takes over at the top of the 175-pound division now that his fellow Welshman Joe Calzaghe has retired.

Cleverly, 17-0(7) added the British light-heavyweight title to his Commonwealth crown this past Saturday, as he proved to be way too good in all areas for a brave Danny McIntosh (also unbeaten going in). And it's fair to say two things: number-one, "Clev" put on the best performance yet in his now four-year pro career, and number-two, he is a fighter who has improved, and will continue to improve, in every fight.

Once trained by Joe Calzaghe's father, Enzo, the rock-solid, 6'3" natural 175-pounder learnt his trade well. Now, still friends with the Calzaghes, Cleverly is being looked at by good judges as the next man from Wales to dominate the light-heavyweight division..

Yes, it's still early days and there is, as Nathan himself acknowledges, a lot of work to be done first, but a world title seems to be in the talented and intelligent maths student's future (Cleverly is currently studying hard for his maths degree).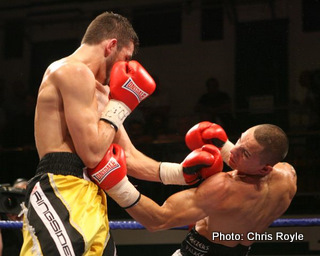 Cleverly seems to have it all - dedication that has allowed him to build up superb conditioning and stamina, a good boxing brain, quickness, a good chin and improving punch power. And the 22-year-old is going about reaching the top the old fashioned way, as he said post-fight on Saturday. First he won the Commonwealth belt, now he has won the British, and next he wants to win the European championship, before going for the world title he is sure he will hold one day. All-time great Lennox Lewis approached his career in a similar way if you recall.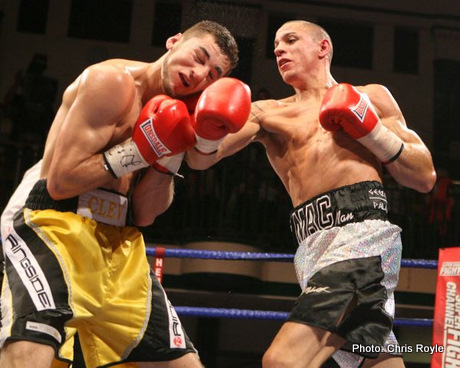 So far, Cleverly has dealt with all comers with some ease (although he did suffer a flash knockdown in his eleventh pro fight, against Joey Vegas, before winning clearly on points). The tough and experienced Tony Oakey was soundly and impressively out-pointed, while the usually durable Billy Bolye was annihilated quickly, to name two of Cleverly's best wins. Okay, reigning European light-heavyweight champ (and therefore target for the near future) Juergen Braehmer is in a different class to those two decent fighters, and so too are the reigning world champions at 175. But give Cleverly time and he will have an excellent shot at dethroning the German European boss and a number of the world rulers in his weight class.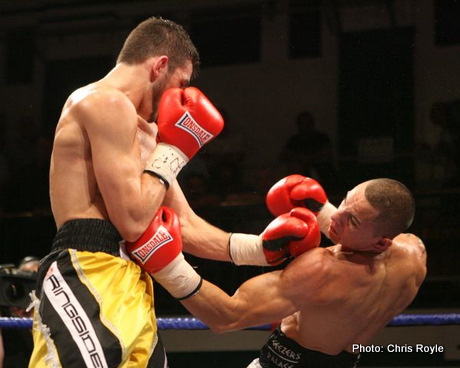 One can certainly imagine Cleverly, at the rate he's going, beating the likes of Jean Pascal, the winner of the Tavoris Cloud-Clinton Woods match and the quite long in the tooth Zsolt Erdei. Nobody is saying these possible bouts would be in any way easy ones for the rising Welshman, but potentially winnable fights? Definitely.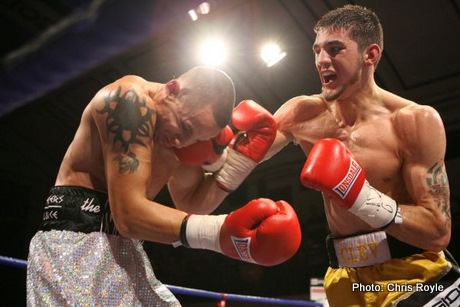 If he carries on with his plan of winning all the meaningful titles below a world title before going for the ultimate prize, it will likely be Cleverly-Braehmer soon (unless the German loses the title). Cleverly would very possibly have to travel to Germany for the fight, which would be a first for him (Cleverly has travelled before, though, to Las Vegas, when he won on the under-card of the Calzaghe-Hopkins fight).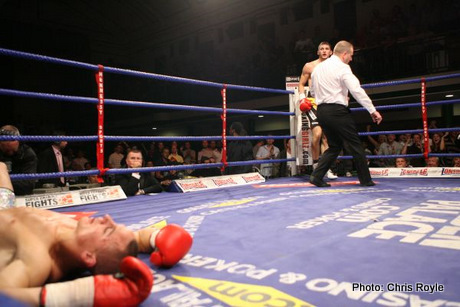 Fighting in Germany would be another challenge for Cleverly, but so far the exciting up-and-comer has relished every challenge he's been given. Article posted on 20.07.2009
previous article: Surely The End For Enzo Maccarinelli After Brutal Loss To Denis Lebedev
next article: Team Sauerland wins purse bid for Kessler vs. Perdomo