Adamek vs Gunn This Saturday
by Geoffrey Ciani - Tomorrow night, curiserweight champion Tomasz Adamek defends his title against challenger Bobby Gunn at the Prudential Center in Newark, New Jersey. The two combatants both looked focused and determined at today's weigh-in. The challenger, also known as The Celtic Warrior, weighed in at an even 194 pounds and the champion, Adamek, weighed in at an even 199. Both fighters looked fit and ready to do battle..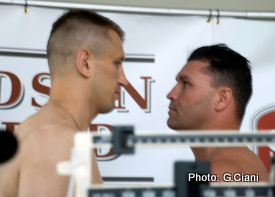 This will be the second defense of Adamek's championship which he won last December in an entertaining prize fight with Steve USS Cunningham. Adamek is a big favorite in this one, and not without good reason. He is quickly emerging as one of the best pound-for-pound fighters in the sport, and ever since he made the jump to the cruiserweight division after suffering his only professional defeat at the hands of Chad Dawson (in a bout which Adamek was visibly weight drained and having trouble making the 175 pound light heavyweight limit), Adamek has looked sensational inside the squared circle.

Few people are giving Gunn much of a chance in this one. After all, he was stopped in a single round by Enzo Maccarinelli two years ago. Most observers would agree that Adamek is both more talented and more powerful than Maccarinelli, so common wisdom suggests an early night for the reigning champion. With both pugilists residing nearby the fight venue in Newark (Adamek in Jersey City and Gunn in Hackensack), one thing is certain—the victor will not have far to travel for his post-fight celebration and the loser will be able to lick his wounds in the comfort of his home shortly after the contest has ended.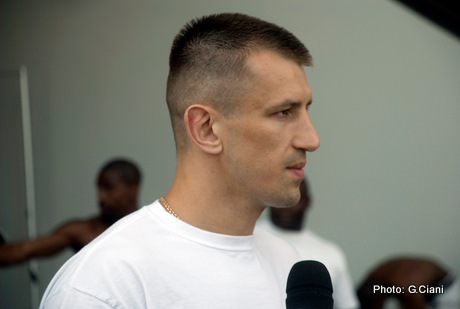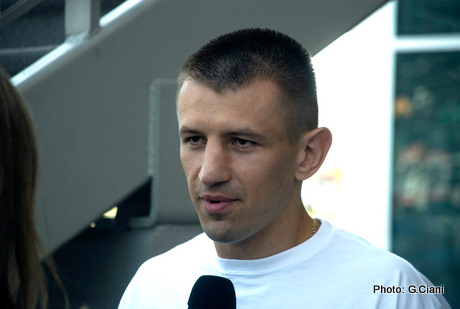 The only chance Gunn has in this one is if Adamek comes in distracted and unfocused. Adamek has made his intentions clear—he is looking for a big name fight, ideally against boxing's ageless warrior, Bernard Hopkins. In fact, prior to signing for his fight with Gunn, there were preliminary negotiations regarding a potential mega bout between Hopkins and Adamek, but when those fell apart, Adamek ultimately settled on Gunn as a 'stay busy' fight. If Adamek is looking past Gunn, it is conceivable that he will have a chance for a shocking upset. After all, this is boxing and stranger things have happened.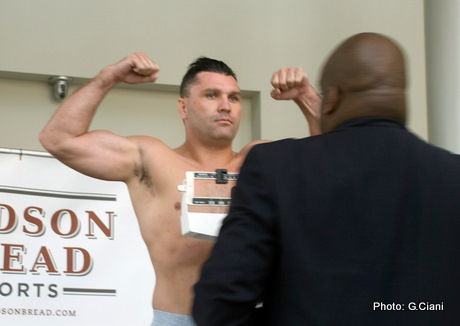 Unfortunately for Gunn, Adamek appears extremely well prepared and very focused on the task at hand. This does not bode well for Gunn. Even in the unlikely event that Adamek is distracted or taking Gunn too lightly, chances are, Gunn will still be outclassed inside the ring once the opening bell rings. Adamek has always put on a good show for his fans, which is another thing working against Gunn, as the Prudential Center will be packed with Polish fans who are pro-Adamek. At the end of the day, Adamek is an elite fighter whereas Gunn simply is not. My prediction: Adamek via early knockout, most likely inside of 3 rounds.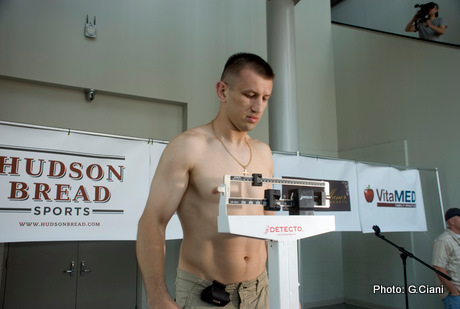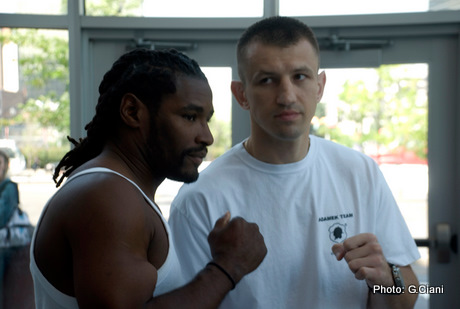 To contact Ciani:

ciaaaani@yahoo.com

To read more by Ciani please visit The Mushroom Mag:

http://www.eatthemushroom.com/mag Article posted on 10.07.2009
previous article: Khan/Kotelnik: Andriy Kotelnik Inspired By The Klitschko Brothers