Lacy Undercard...Vanstaden-Mitchell, Wilson-Gonzales, Taylor-Thomas
12.04.09 - By Wray Edwards: Photos (C) Wray Edwards/ESB...ringside at the Tampa Superdome.

Knowing the numbers of Boxing fans and the locals who were in the show, it was a light crowd. The fans who were not there missed a really exciting fight card.

The first fight of the evening was between Danie VanStaden, 121.25 lbs and Henry Mitchell, 140.25 lbs.

Both fighters got right with it as fans were still drifting in. This was an unusual start as the round card girls worked the first and every fight...as you can see here: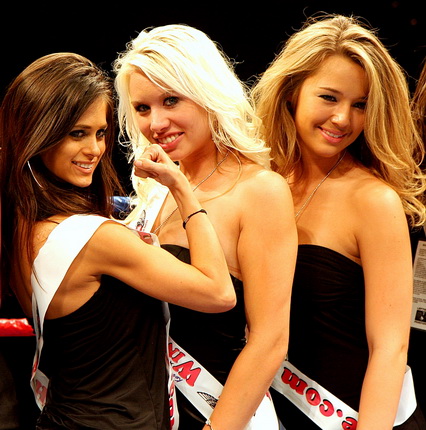 As luck would have it, I forgot my nitro glycerin in case of chest pains.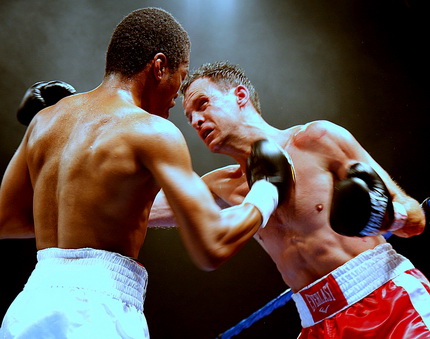 These two stood right in front of each other and boxed all four rounds.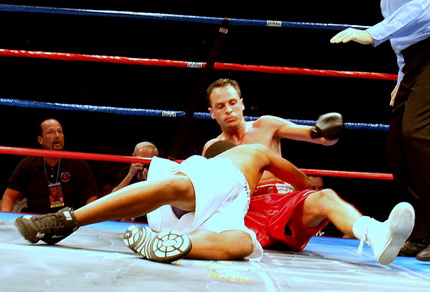 Danny scored a KD and then tripped over Mitchell.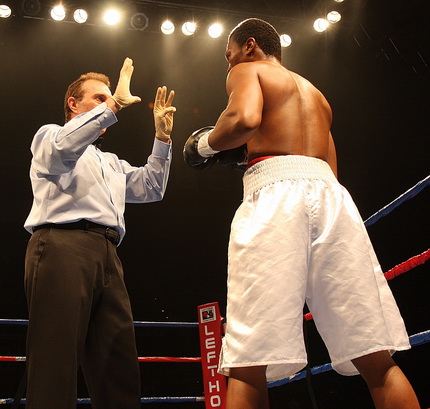 Henry stands for his eight.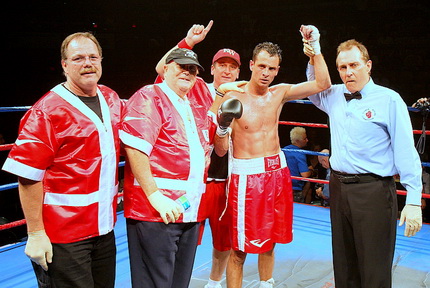 Danie gets the UD 38/36 from all the judges having scored the KD.




There were heaps of celeb boxers milling around between fights including Jones, Camacho, Cherry, Campbell, Berto and many others.


KERMITT GONZALEZ, 127.5 lbs - DERRICK WILSON, 126.5 lbs...4 ROUNDS: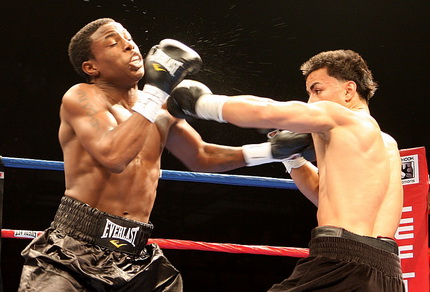 These two were pretty zippy. They both fought counter punch/flurry style. Kermitt left...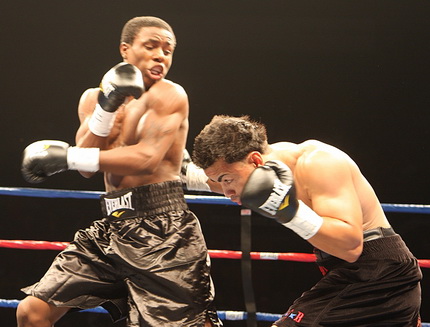 One good left deserves another...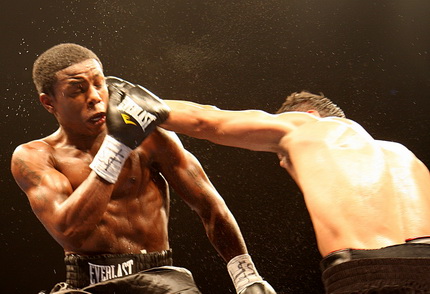 and another...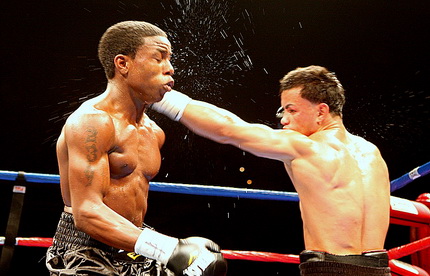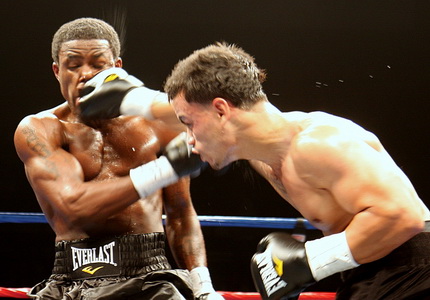 Mucho contacto as they swirled around the ring to ooos and aaahhh's.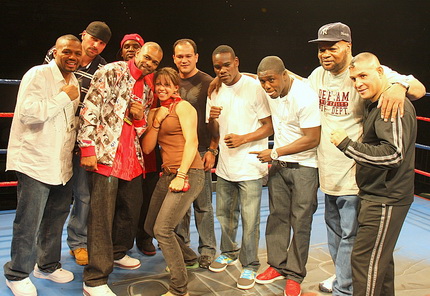 When it was over, our little group of lensmmen agreed "draw"...and that's what it was. Ordinarily, I don't like draws, but this was such a good contest the action itself was quite satisfying sans a win for somebody. Kermitt was ready to concur as they got the news, but Wilson was not amused.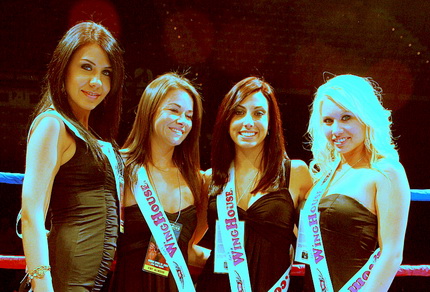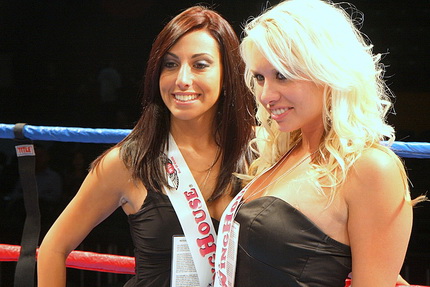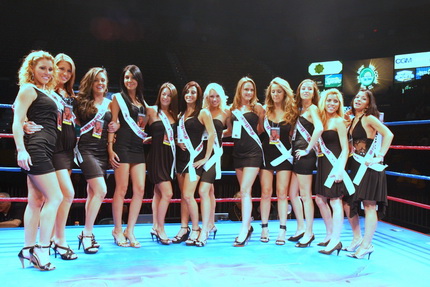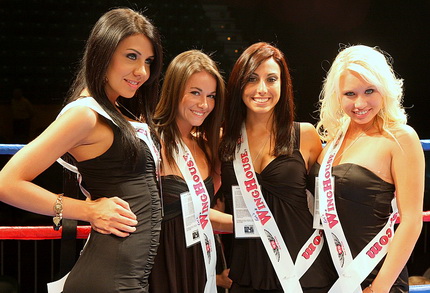 Between Rounds the local fauna was more than able to bridge the action gaps.


THE SEMI-MAIN WAS BETWEEN WES TAYLOR, 228.25 LBS AND LEROY THOMAS, 244.5...FOR 6 ROUNDS OF HEAVYWEIGHT BOMBING RUNS: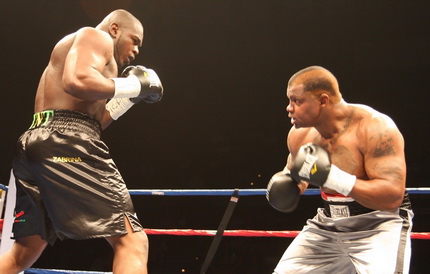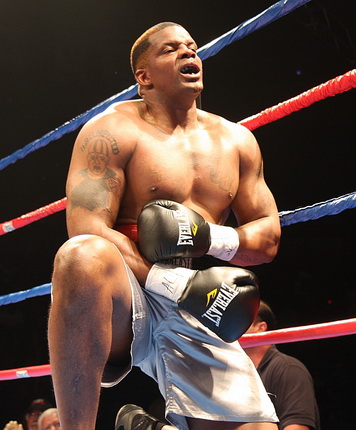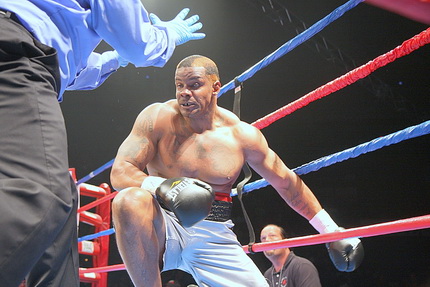 Though slower, the sheer weight of the arms is usually sufficient to do damage if a guy can get them moving pretty well. Thomas did and popped Taylor a body shot that left him down on one knee and gasping at the ropes.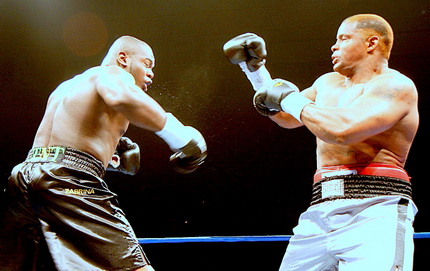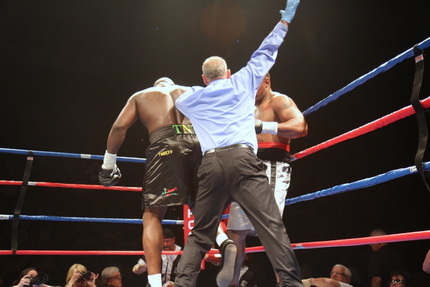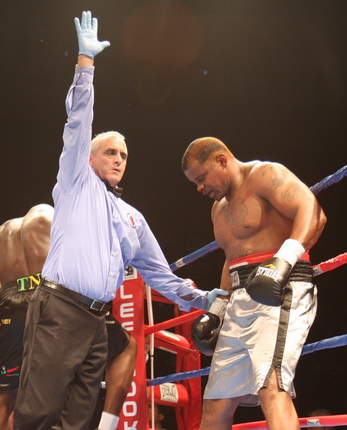 Thomas pressed his advantages in speed and power until 1:16 of Round Two the Ref steps in to call a TKO as Taylor was unable to defend himself.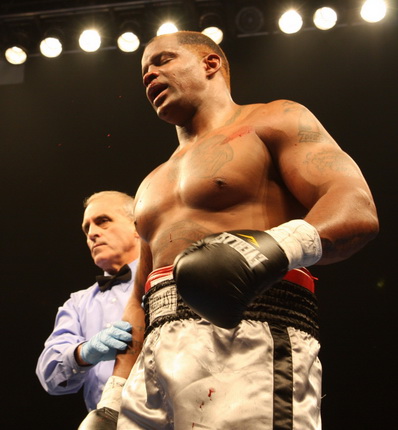 Referee Frank Gentile escorts Taylor to the safety of his corner.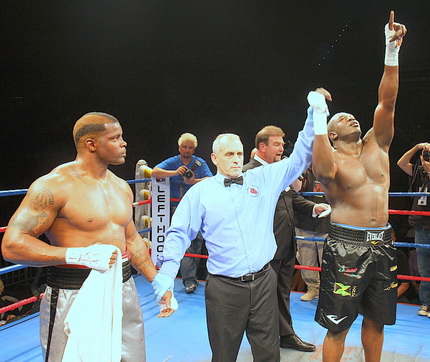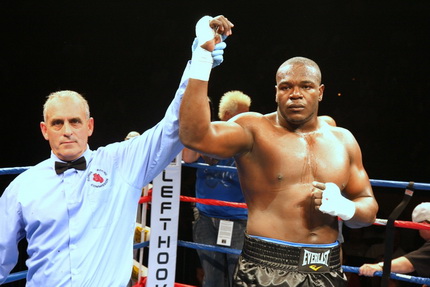 Thomas declared the winner as Taylor looks on.

More soon...see you at the fights. Article posted on 12.04.2009
previous article: Photos: Jeff Lacy Outpoints Otis Griffin