Jeff Lacy And Otis Griffin Meet In Tampa On Trekas "One Punch"/ "Left Hook Productions"
10.04.09 - By Wray Edwards, all photos by W.Edwards / ESB - Jeff "Left Hook" Lacy (170.5 lbs) returns to the ring for some super middle/light heavy action against Otis Griffin (171.5 lbs). Jeff is hanging in there after being roughed up by Jermain Taylor and really scrambled by Joe Calzaghe..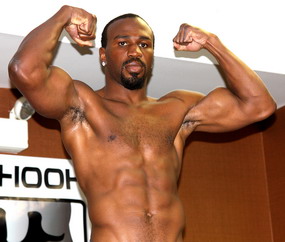 Recent fights with Tsypko, Mendoza and Manfredo served to ward off a bit-o-ring rust. Still recovering from an injured eye (Calzaghe) and a rotator cuff, he is doing what any craftsman does...plying his trade. Griffin is no pushover and should be able to stand in for a respectable number of rounds. IMO he will get caught and the fight will not go the didtance.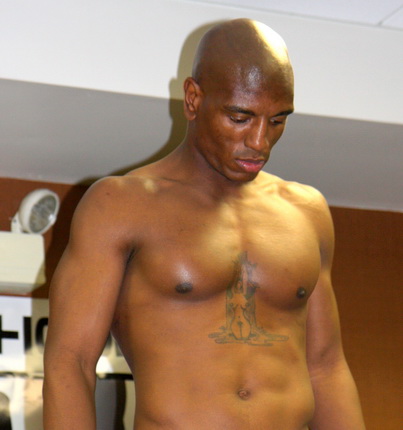 Griffin checks his weight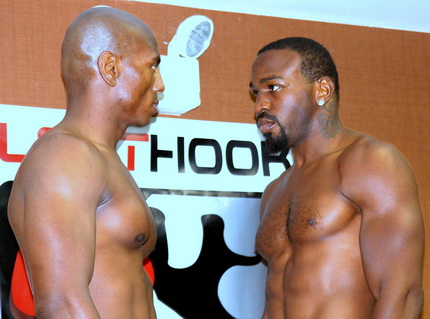 A reach/height edge for Griffin and bunched power to Jeff.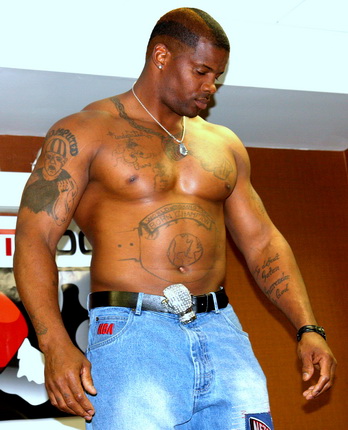 Wes Taylor brings the beef to the scale at 228.25 lbs)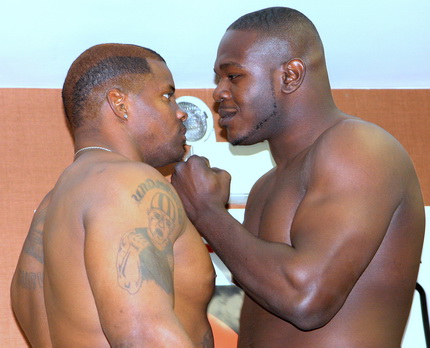 Leroy Thomas stands in at 244.5 in face-off with Taylor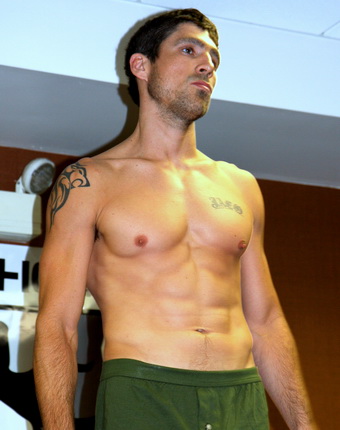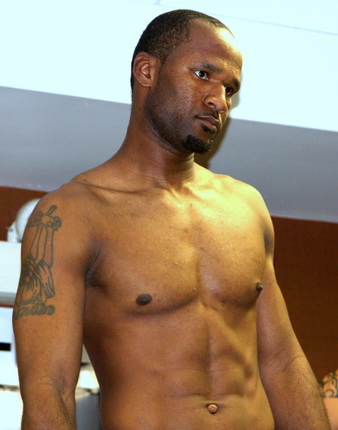 Robert Failey steps at 167.5.

Adam Jaco tips at 168.5.

Jaco eyes Failey...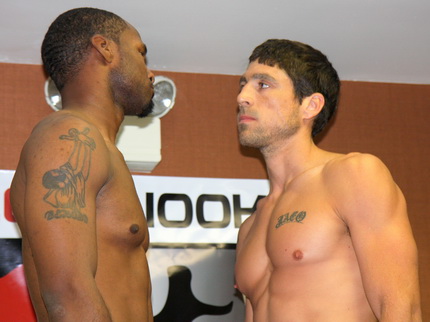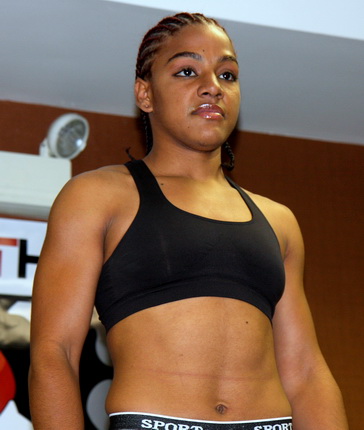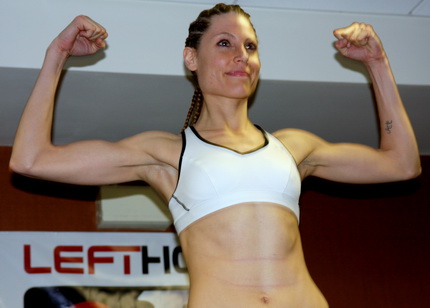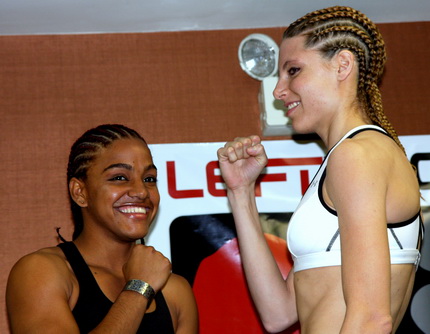 Catlin Dance, 124.5 lbs and Adawirky Lopez, 123.25 lbs will hold up the women's end of the deal.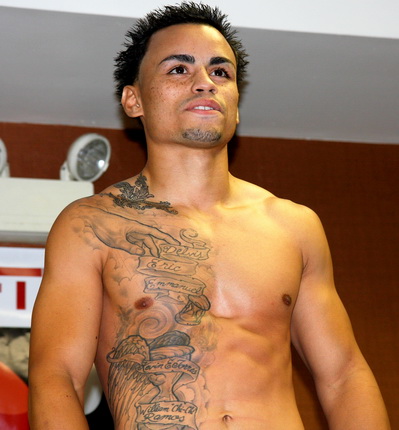 Kermit Gonzoles, 130.75 and Derrick Wilson, 126.5.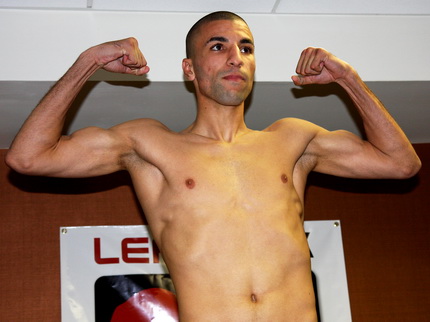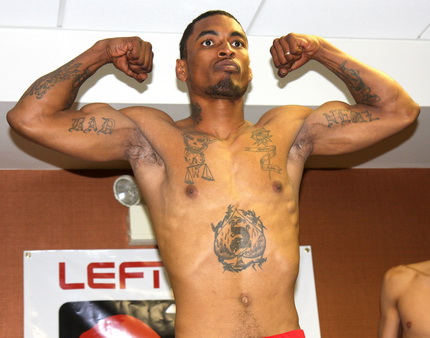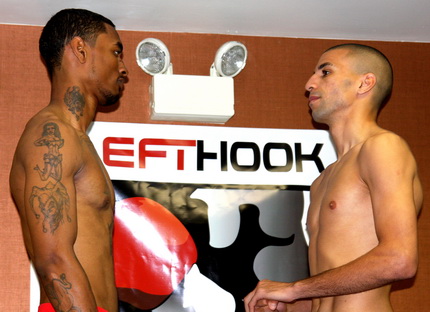 Jones, 146.25 and Harrak, 147.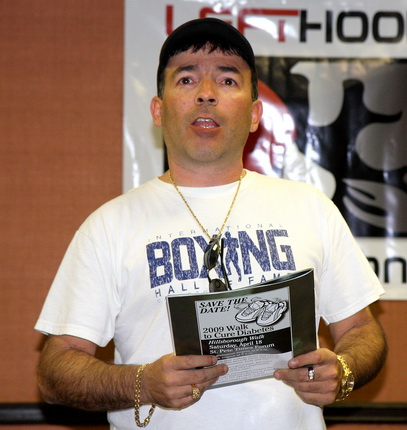 Terry Trekas lays down the law.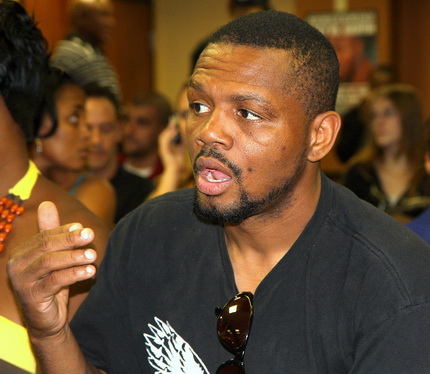 Nate was in the house.

East Side Boxing will be ringside at the SunDome to bring you all the action. See you at the fights. Article posted on 10.04.2009
previous article: 'Call Em Out Fridays': Paul Williams - Is the 'Punisher' as good as advertised?
next article: Haye vs Klitschko: Deal making and the Axis of evil! Part 2