Rodriguez-Thompson Weigh In Photo Gallery!
By Peter Mark Heintzelman, Photos by Peter Mark Heintzelman: The Massachusetts' Boxing Commission was all business today, registering and weighing in the fighters scheduled to fight this Thursday, March 19, 2009, at Mechanics' Hall, in Worcester, MA.Dana Morey, General Manager of the Irish Times Restaurant, on Main Street in the city, opened his doors today to the press corp and general public who packed the restaurant to view the weigh in event, featuring middleweights, Edwin "La Bomba" Rodriguez, of Worcester and Patrick Thompson, of Lincoln, Nebraska..

The fighters weighed in as follows: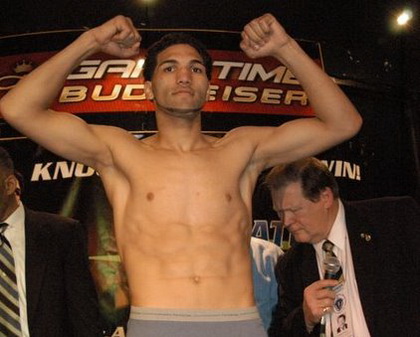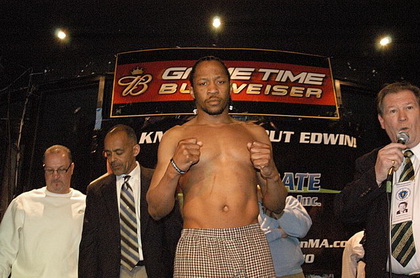 8 Rounds Middleweight Edwin Rodriguez of Worcester, MA 9-0-0, 6 KO's 163 lbs. v. Patrick Thompson of Lincoln, Nebraska 15-13-1, 5 KO's 164 lbs.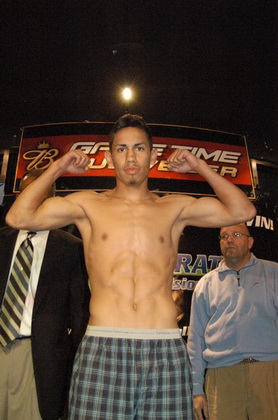 4 Rounds lightweights Ryan Kielczewski Quincy, MA 3-0-0 128 lbs v. Aaron Chavez Vero Beach, Florida 2-1-0 127 lbs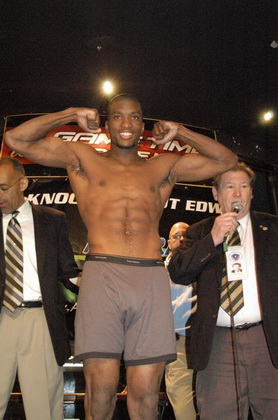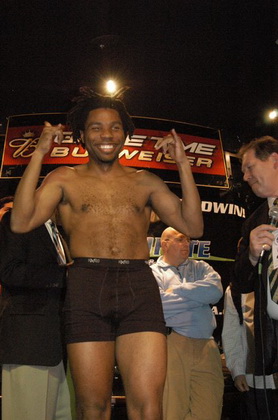 4 Round Middlweight Phillip Jackson Benson Brooklyn, NY 2-0-0 163 lbs v. Dameon Marshall New York, New York 0-1-0 164 lbs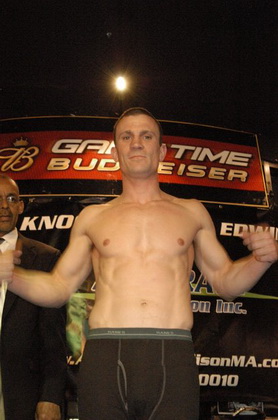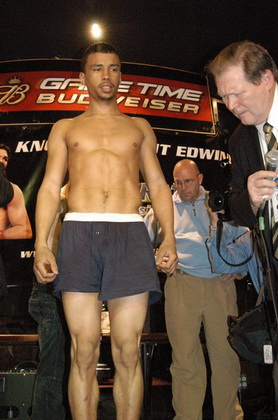 4 Rounds Light Heavyweight Valar Boise Worcester, MA Pro Debut v. Huston Crayton Brockton, MA 0-3-0 172 lbs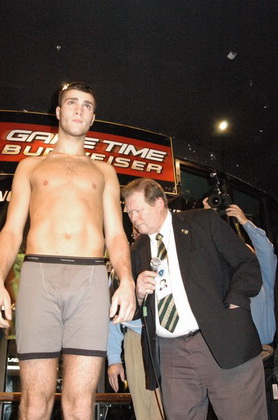 4 Rounds Light Middleweight Dustin Rhinehold Worcester, MA Pro Debut 152 lbs v. Valdrin Muriqi Pro Debut Weighed in a couple pounds over - given time to reduce weight.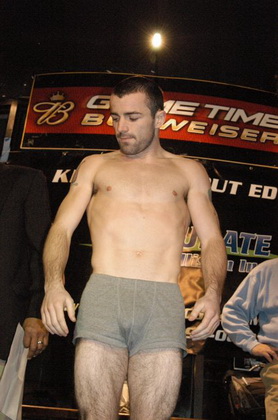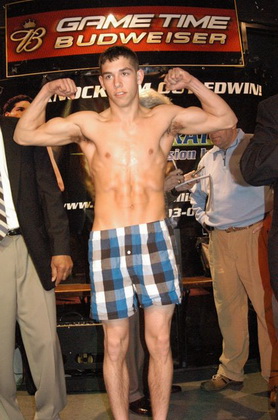 4 Rounds Light Welterweight Steven Ormond Dublin, Ireland 2-0-0 136 lbs v. Jonathan Ocassio Philadelphia, PA 0-3-0

The highly anticipated eight round super bantamweight event between Dat Nguyen and Alex "Ali" Baba, was cancelled, for reasons best known in Vero Beach.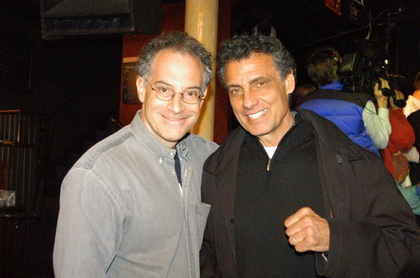 Gracing the Irish Times for the weigh in were Broadway Boxing's top notch broadcasters, Steve Farhood and Nick Charles!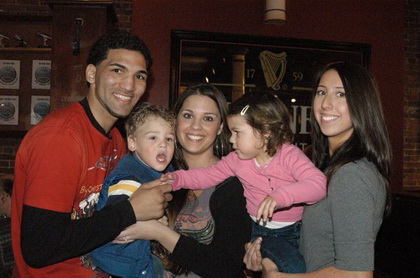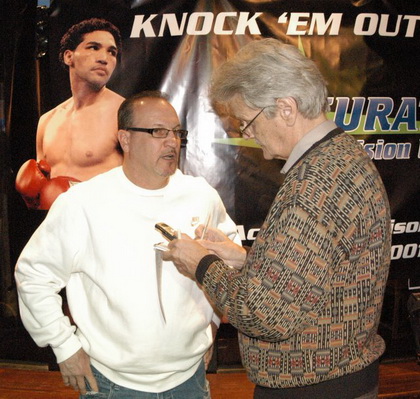 Tickets are priced at $25 and $50.00 (balcony), $75.00 (first row balcony), $60.00 (floor), $100.00 (floor), and $150.00 (ringside – first 2 rows inside security barriers), and are on sale at the Mechanics Hall box office, www.mechanicshall.org, Manfredo's Gym in Pawtucket (RI), and the Boys & Girls Club of Worcester. The Mechanics Hall is located at 321 Main Street, Worcester, MA. Sportsnet (www.SNY.tv), in association with DiBella Entertainment, will tape Edwin Rodriguez' fight and Dat Nguyen's bout for delayed broadcast , on their Broadway Boxing series, a premiere monthly boxing series which features top up-and-coming fighters from the New York area, and now, apparently from Worcester, MA as well. The broadcast reaches out to more than 30 million home viewers. All fights and fighter subject to change. Doors open at 6:30 PM/ET, first bout at 7:00 PM/ET. Article posted on 18.03.2009
previous article: Stacey Reile Returns to the Ring
next article: Williams Jr., Holloway And Rau'Shee Warren Ready For Saturday Night