Nguyen On Quest for Super Bantamweight Title Shot!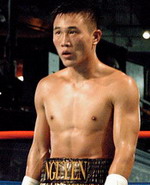 By Trish Kilcullen and Pete Heintzelman, Photos by Pete Heintzelman - On the undercard of middleweight sensation, Edwin "La Bomba" Rodriguez' hometown fight against Patrick Thompson, at Mechanics' Hall, in Worcester, Massachusetts, on March 19th, is a hidden jewel of a fight, pitting New England fan favorite, Dat Nguyen, against durable fighter, Alex Baba, which itself is worth the price of admission. The fight is scheduled for eight rounds at super bantamweight, and this fight is at 122 pounds, give or take a pound.

Nguyen, 14-1, 6 KO's, born in Bien, Vietnam, now of Vero Beach, Florida, is a hungry 26 year old, looking for limelight in the bantamweight division, and on is on the hunt for a title shot. Co-promoted by DiBella Entertainment and Cappiello Promotions, the likeable young man has quickly gained a fan base in New England, with his tremendous performances, fighting in Boston at The Castle, and three times at The Roxy, in Boston, and four times already, at Mohegan Sun Arena, in Uncasville, Connecticut..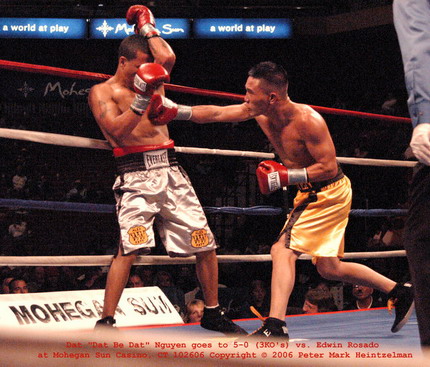 No wonder DiBella jumped on the bandwagon, when approached by Richie Cappiello. And kudos to Richie for calling on Lou, to catapult the bantamweight into the national limelight, and "Dat Be Dat."

And what better way to attract attention, than a fight with tough, durable Alex "Ali" Baba, of Doraville, Georgia, with a hard-earned record of 26-14-1, 19 KO's. Baba has fought the likes of Raul Martinez, Jesus Rojas and Andre Wilson, to mention a few. Baba also won the IBA America's Bantamweight title in June 2007 against Jose Laureano, in Gainsville, GA.

Can't say that Nguyen backs down!

This could well be the fight that catapults either fighter into the upper echelon of the bantamweight division. There's a lot at stake in this fight, for both the fighters and the bantamweight division itself.

Nguyen longs for fights with the likes of Messers. Vazquez, Cabellero, Marquez, Lopez, Ponce De Leon, and Cordoba?.

As Nguyen readies for his fight in about a week's time, he took time out to answer a few questions from ESB:

ESB: So, Dat, thank you for taking time out of your training to answer a few questions for EastSideBoxing. So, when did you find out you would be fighting in Worcester, MA on March 19, 2009, and what do you know about your opponent, Alex "Ali" Baba, and his style?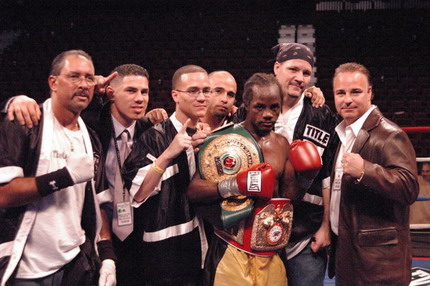 Nguyen: I found out I was on this card three weeks ago. I had earlier been offered a fight against Mike Oliver, however, we have been friends since the Olympic program, and we don't want, at this point in our careers, to even think of fighting each other.

This guy (Baba) is a good fighter, and he comes to fight. He has fought an unheard 13 times for a title!!

ESB: What have you been doing in your training specifically to train for this fight with Alex Baba?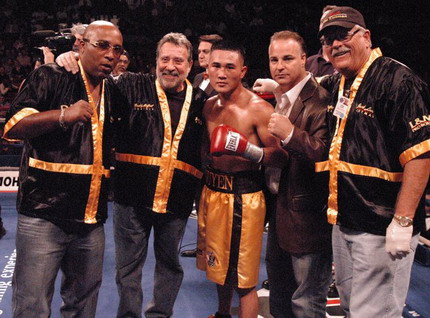 Nguyen: We have gone back to the basics, which Buddy McGirt insisted on.

ESB: Are you happy with your co-promotion by Cappiello Promotions and DiBella Entertainment, and what has that done for your career?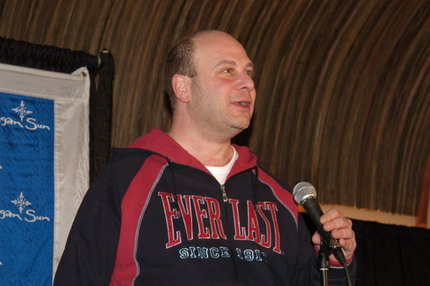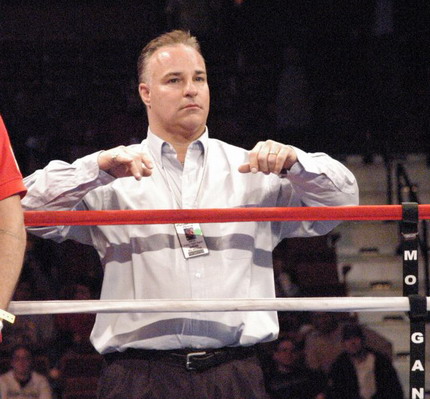 Nguyen: Lou DiBella is a top notch promoter, and he's a fan, as is Richie Cappiello. We are trying to get a spot where we can make a title run. We are currently rated in five ratings!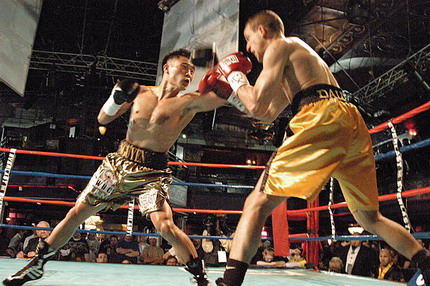 ESB: How exciting is it for you to come back to New England, where you have clearly developed a strong fan base with your fight style?

Nguyen: I love the fans in New England - its like home to me, and the fans are vocal and great!

ESB: What would you like to say to your fans in New England, about why they should come out on Thursday, March 19 at Mechanics' Hall in Worcester, to see your fight?

Nguyen: This boxing card is a good one, and should be exciting!

ESB: Anything else you want to say to your fans, and to the other fighters in the bantam weight division?

Nguyen: Yes. My team and I have seen a lot of fighters side-stepping us, however we fight one fight at a time. I like the Super Bantamweight Division.

Also on the undercard for the evening's fights are:

4 rounds at lightweight between Ryan Kielczewski, 3-0-0 vs. TBA.
4 rounds Phillip Jackson Benson, 2-0-0, 2 Ko's vs. Dameon Marshall 0-1.
4 rounds at light heavyweight Valere Boise, pro debut vs. TBA
4 rounds Dustin Rhinehold vs. TBA
4 rounds light welterweight Steve Ormond 2-0-0 vs. TBA

Tickets are priced at $25 and $50.00 (balcony), $75.00 (first row balcony), $60.00 (floor), $100.00 (floor), and $150.00 (ringside – first 2 rows inside security barriers), and are on sale at the Mechanics Hall box office, www.mechanicshall.org, Manfredo's Gym in Pawtucket (RI), and the Boys & Girls Club of Worcester. The Mechanics Hall is located at 321 Main Street, Worcester, MA. Sportsnet (www.SNY.tv), in association with DiBella Entertainment, will tape Edwin Rodriguez' fight and Dat Nguyen's bout for delayed broadcast , on their Broadway Boxing series, a premiere monthly boxing series which features top up-and-coming fighters from the New York area, and now, apparently from Worcester, MA as well. The broadcast reaches out to more than 30 million home viewers. All fights and fighter subject to change. Doors open at 6:30 PM/ET, first bout at 7:00 PM/ET. Article posted on 13.03.2009
previous article: Video: Khan, Barrera Make Weight
next article: Recalling Marco Antonio Barrera's Last Bout On British Soil