Mike Mollo Interview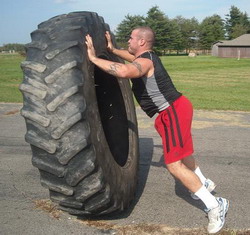 By Jerry Pinder: I recently caught up with young heavyweight Mike Mollo, the all action brawler who lost a controversial decision to former title challenger Jameel McCline recently in China. Mollo has also been in with other big names Andrew Golota, Davarryl Williamson and Kevin McBride, and never seems to be in a dull fight.

JP-Hi Mike, thanks for taking the time.

Mike Mollo ĖNo problem

JP-Why did you start boxing, what age, what was your amateur record?

Mike Mollo-I started boxing because I thought it was the most competitive sport out there and that it was in my family already. My uncle was a 1972 lightheavywieght Olympian, and my grandfather was the champ of the navy. My amateur record was like 25-3. .

JP-You tried to make cruiserweight early in your career, tell me more?

Mike Mollo-Cruiser weight was very difficult for me. When I would make it I always wound up fighting a heavyweight anyway, so I gave that idea up.

JP-The Golota fight was a very entertaining fight, you seemed to run out of gas towards the end, did you train for an early knock out?

Mike Mollo- I ran out of gas in the Golota fight because I suffered a broken rib the first week of my training camp for that fight, so I didnít get to spar at all that whole training camp. All I could do for training was run and shadow box, we both know that that is not enough to go 12 rounds with a ready to fight version of Golota.




JP-How was your preparation for the fight, I heard you had knee surgery after the Golota fight?

Mike Mollo- My preparation was great for the fight, I sparred with young hungry heavyweights such as Mark de Mori, Kurt Manswell, Darrell Maddison, so I had a few different styles and looks to look at. I also got a new trainer, Colin Morgan, which was really helpful, he is a great trainer and puts allot of effort into what he does. I did have knee surgery after the Golota fight, it gave me some problems during camp, I had a hard time with inflammation and things like that, but I worked through it all. I had lots of scar tissue build up and some damage to my meniscus cartilage, so they went in and cleaned it all up.

JP-What did you think of judges scoring in your fight with Jameel McCline?

Mike Mollo- I felt that the judges scoring totally favored McCline. I was ahead after eight rounds, it was open scoring, then to hear those two judges score cards was unpractical.

JP-Would you like a rematch with McCline?

Mike Mollo- I would love to fight McCline again here in the U.S. in front of everyone in my home country and then I would like to see the outcome then!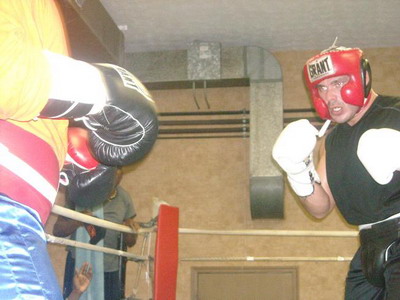 JP-Who was stronger Golota or Mccline?

Mike Mollo- Golota was stronger and definitely had a higher work rate, all McCline wanted to do was hold.

JP-What do you do when you are not training ?

Mike Mollo- I always stay in the gym, its just that the intensity is lower and I focus on technical stuff, I just try to stay sharp. A few of my hobbies are fishing and I also breed American Pit-bull terriers, the best breed there is.

JP- Thanks for taking the time Mike.

Mike Mollo- Any time Article posted on 21.11.2008
previous article: UK Boxing: Maccarinelli Ready For Banks; James DeGale; Rendall Munroe
next article: Malignaggi Concerned About Hatton's Wrestling, Hopes Referee Bayless Will Not Allow Excess Holding