Weights, Quotes and Photos From Providence, Rhode Island
13.11.08 - At the Scales: Trish Kilcullen, Photos by Peter Mark Heintzelman - This Thursday nights, "Tried ad Tested" fight night, is promoted by the Tournament of Contenders in association with Jimmy Burchfield's Classic Entertainment and Sports, Inc. (CES), will air nationally live on Versus television..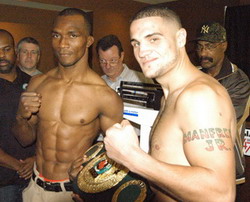 The main event features The Pride of Providence, Peter Manfredo, Jr. (31-5, 16 KO's, versus Sakio Bika (26-3-2, 16 KO's , for the IBO super middleweight championship of the world, with a featured attraction pitting Contender graduates, Grady Brewer (23-11, 13 KO's) against Cornelius "K9" Bundrage (28-3, 16 KO's) and Jaidon "The Don" Codrington (18-2, 14 KO's) , runner up in The Contender III facing Jameel "Black Gold" Wilson (13-14-3 (8 KO's) , a former WBF International middleweight Champion.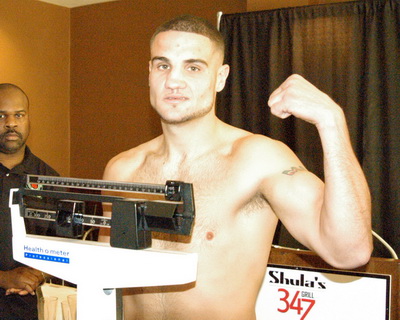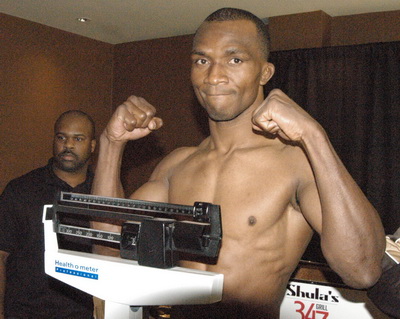 Peter Manfredo, Jr. 167 ¾¾ lbs.
Sakio Bika 166 lbs.
(IBO & NABF Interim Super Middleweight Championship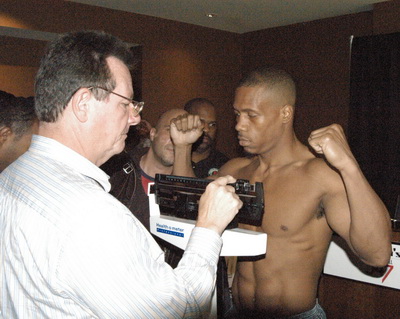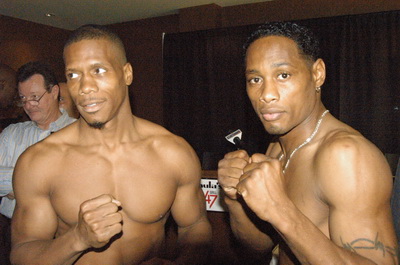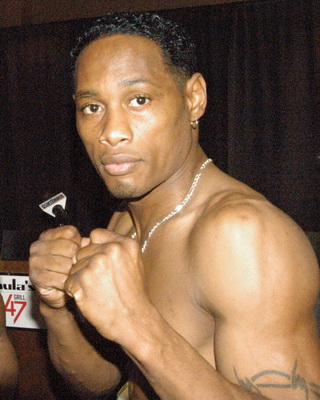 Grady Brewer 153 ¼¼ lbs.
Cornelius Bundrage 154 lbs.
(IBO Light Middleweight Title Eliminator)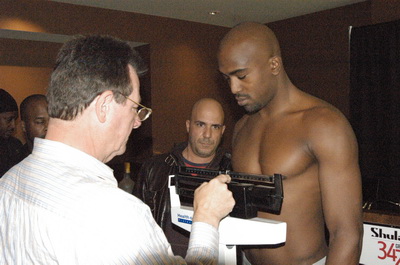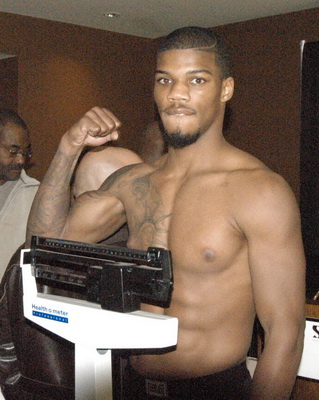 Jaidon Codrington 175 ½½ lbs.
William Gill 177 lbs.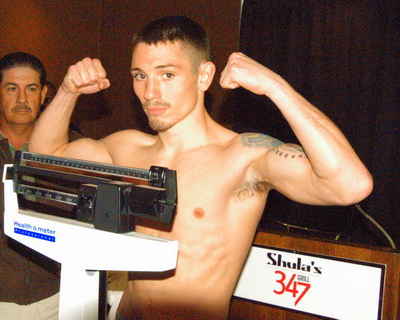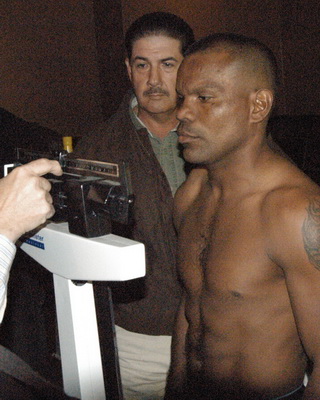 Matt Remillard 129 ½½ lbs.
Mauricio Pastrana 129 ½½ lbs.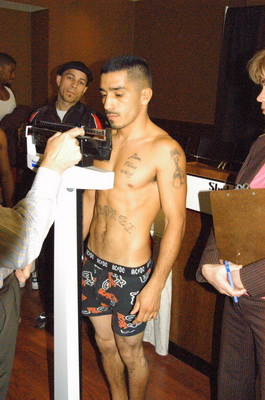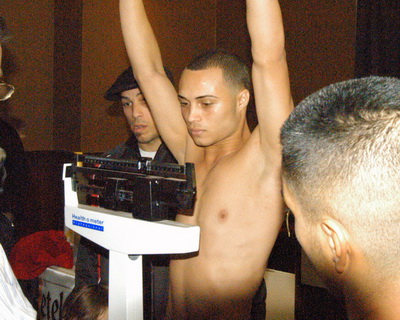 Isander Beauchamp 115 ¾¾ lbs.
Ernie Marquez 115 ½½ lbs.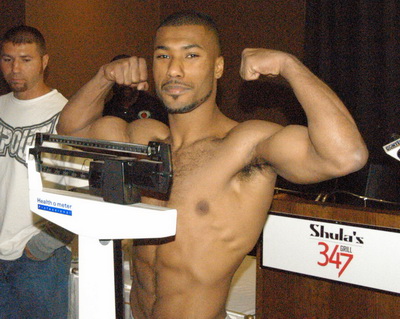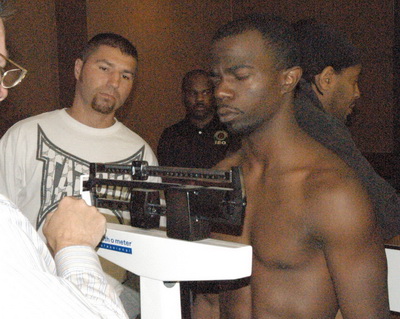 Jesus Caro 140 lbs.
Jose Valezquez 136 ½½ lbs.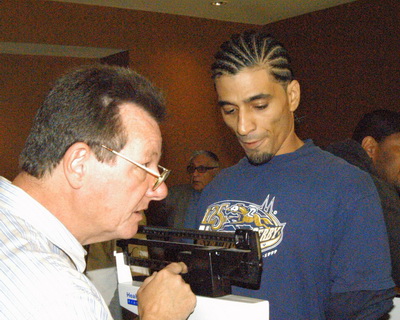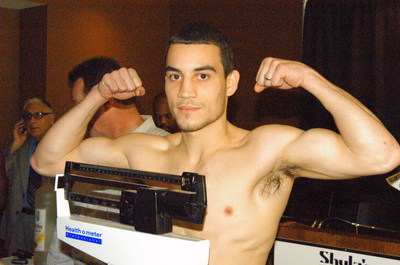 Diego Periera 140 lbs.
Jerry Pressley 134 lbs.

Quotes

Peter Manfredo, Jr.: "I'm very focused and determined. A year ago was back but since the Lacy fight, I've become hungry, more mature and I'm on the right track. I know this fight is going to be a war. Anybody who has seen Bika knows he comes to fight and this is going to be a helluva fight. I'm not backing down – this is for the IBO title – and Bika's not backing down. I'm real strong, real sharp. I don't think anybody can beat me when I'm like this. If he does, he's the better man. It's going to be a great night tomorrow…a new champion tomorrow."

Sakio Bika: "I'm happy to be in Providence. I'd like to thank everybody who has helped my career and Peter for challenging me and putting it together in Providence. I'm coming to fight and win this belt."

Cornelius Bundrage: "I'm happy to be here. It's definitely going to be tough fight. Me and Grady got real cool on the show. But this is business. I'm unleashed, unchained; dog is coming. Me and Grady are going to put on a great fight. I've been off so long I'm excited to be back. I've fought a lot of top guys. I've been cheated, robbed and had a rough career until The Contender. I love The Contender for putting me in the spotlight and giving me even odds. It's going to be a great fight. After the fight me and Grady will still be cool."

Grady Brewer: "I appreciate this opportunity. It's been two years – I fought in September – but fighting K9 is a great opportunity and I thank him. We became great friends on the show. When I got the call I didn't want to take this fight, but it's business and I had to take a step in forward. I worked hard for this fight in the gym I built back in Oklahoma."

Jaidon Codrington: It's been awhile since I fought and I'm glad to be fighting in Providence. I can't wait to fight in Providence, not too far from Bridgeport (CT) where I'm from. I'm going from my fights into the stands to watch Peter and Bika fight, K9 and Grady, and my good friend Matt Remillard. We grew-up together in the amateurs. I'm ready to fight and put on a good performance."

Matt Remillard: "This is one of the best cards I've been on. It's another chance to showcase my talent. I've fought on many cards with Peter and that's a very good fight. He's going to shock a lot of people tomorrow night. This will be the first time I've fought with Jaidon – he's definitely a future world champion – and I came up with him. I'm in good shape to fight a very good fighter who has been in against a lot of big names. I'm going to come out victorious and keep moving up." Article posted on 13.11.2008
previous article: Joe Calzaghe: How does his legacy compare to his American peers?
next article: Is Cristobal Arreola the next great American heavyweight?