Dangerous Middleweight Contender: 'Idi' Amin Asikainen
Finnish middleweight contender "Idi" Amin Asikainen (25-1, 17 KOs) has his careers most important fight coming up. November 28 in Helsinki, Finland Asikainen takes on former world title challenger Khoren Gevor (29-3, 15 KOs) of Germany. Although Asikainen is ranked in the top 10 by IBF, WBA and WBO and #4 by respected The Ring magazine Asikainen is still relatively unknown especially in America. I took the time to introduce Asikainen and his career to the readers of Eastsideboxing.com..

Amin Asikainen was born January 21, 1976 in Kirkkonummi, Finland. His mother is Finnish and father from Morocco. Amin has one stepbrother and two sisters, who are from his fathers new marriage. Amin was a sporty and a wild child. Amin got his nickname "Idi" at very young age by his schoolmates. He started playing soccer when he was 6 years old and boxing, when he was 12. Later Amin has also played floorball. Asikainen´s first boxing trainer was Olli Mäki, former European champion and the only Finnish boxer, who has fought for a world title. Since 1995 Asikainen´s trainer has been Olli´s son Pekka Mäki.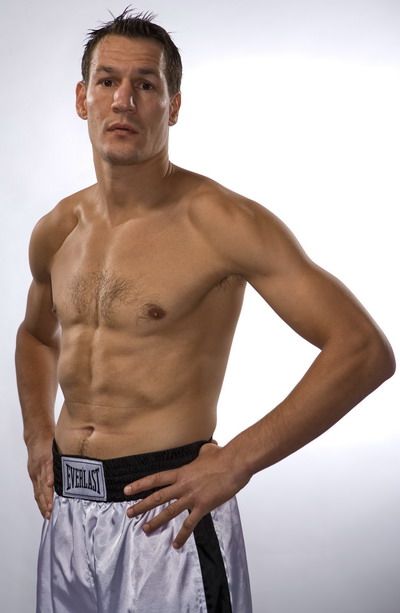 Today Asikainen is a high ranked middleweight contender with a record of 25 wins, 1 loss and 17 knockout victories. He is 180 centimetres tall and has built up to be a strong middleweight. Asikainen´s boxing is based on his technical skills. He is well schooled all-round boxer. He can box, he can bang and he is usually smart in the ring. Asikainen has rare knockout power in both hands. He has proved that he can hurt and knockout world-class boxers. Asikainen has a natural killer-instinct. When he hurts his opponent, he does not let them off the hook. Asikainen is a true sportsman and he fights always well prepared for his fights.

As an amateur Asikainen fought 175 times and he won 135 of those. He won Finnish national titles in 1996, 1998, 1999 and 2001. Amin won several international tournaments, like Tammer - tournament in 1998, Karl Leman – tournament in 1998, GeeBee – tournament in 1996 and 2000. In 2000 Asikainen won very high-classed tournament in Copenhagen, Denmark. In that tournament Asikainen beat Ukrainian Oleg Mashkin on points 8-6. Mashkin later achieved gold at European Championships and silver in World Championships. Asikainen represented Finland three times in World Championships and once in European Championships. In his last amateur tournament in World Championships in Belfast 2001 Asikainen won his opening bout, but lost to Italian Ciro Di Gorcia on points in his second bout.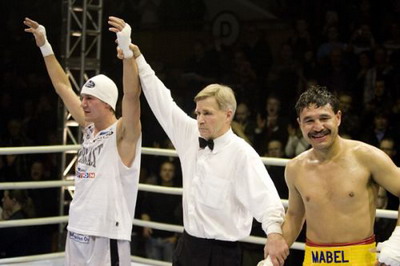 Asikainen´s boxing idols were professional boxers "Sugar" Ray Leonard and Thomas Hearns. Asikainen himself turned pro in 2001, when his trainer Pekka Mäki started P3 Boxing. Also Mäki´s other promising boxer Juho "TNT" Tolppola turned pro. Many Finnish boxing experts doubted Asikainen chances to become a successful professional boxer. They thought that Asikainen´s style would not suit pro-ranks, but his trainer Pekka Mäki belived that Asikainen would be at his best in tougher professional bouts.

In his professional debut December 10, 2001 Asikainen stopped Hungarian Istvan Mohacsy (0-1) in the opening round. The next year Asikainen scored two fast knockout victories. Already in his 4th pro fight Asikainen fought for the Finnish middleweight title against more experienced Kai Kauramäki (9-3, 4 KO), who was at his prime at the time. Asikainen dominated Kauramäki over 10 rounds in a hard fought fight. Asikainen knocked Kauramäki down in the fifth round and lost only one round on judge´s scorecards.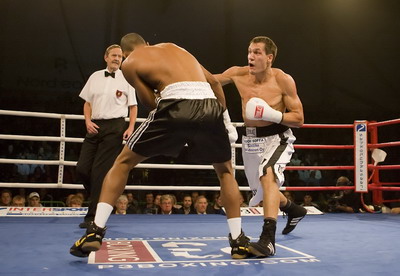 After the national title fight Modern Sports and Events, headed by Norwegian Steffen Tangstad, offered Asikainen a three years contract that Asikainen and his manager-trainer Pekka Mäki accepted. Asikainen fought only a couple of fights in boxing cards of Modern Sports and Events, because MS & E stopped promoting boxing soon after they signed Asikainen. Asikainen returned to box for P3 Boxing and kept on winning.

By the end of 2005 Asikainen had won all of his 15 fights, 11 by knockout. At the end of the year P3 Boxing negotiated a significant deal with Live Nation Finland, a huge event organizer and national TV-company MTV3. Together P3 Boxing, Live Nation and MTV3 started a project, that aimed to get Amin Asikainen and Juho Tolppola to European Championship fights by the end of 2007. Before this project the money in Finnish pro-boxing had been very limited. The previous time that Finnish boxer had fought for European title had been in 1991 and the previous time that a Finnish boxer had won European title was in 1964.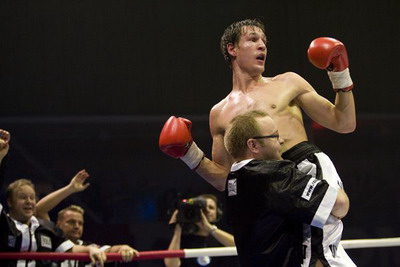 In the opening event of the project in January 2006 Asikainen stopped Argentinean Walter Fabian Saporiti (38-19-8, 16 KOs) in the main-event. Asikainen was originally scheduled to fight Jose Joaquin Rosa Gomez, who suffered a cut in the preparations for the fight. In May Asikainen won the European Union middleweight title by knocking very brutally out Christophe Tendil (20-10, 3 KOs) of France. Asikainen dominated the early rounds with his smooth boxing and in the fifth round Asikainen landed a devastating right hand. Tendil, who had showed very good chin and toughness in his previous bouts, went down face first and was out cold for several minutes.

Only a month later Asikainen got his big chance, when the world rated European champion Sebastian Sylvester (21-1, 9 KOs) did his voluntary title defence against Asikainen, who was willing to take the opportunity, although the purse was not big. The unknown Finn was 5-1 underdog doing in to the fight that was held in Hannover, Germany on Valuev vs. Beck undercard. The tough bout started evenly. Asikainen hurt Sylvester in round three, but Sylvester was narrowly ahead on points after 7 rounds. Early in round 8 Asikainen staggered the champion and the end of the round Asikainen landed a left hook that put Sylvester on the floor. Amin Asikainen became the fourth Finnish European Champion in the history. The respected The Ring magazine put Asikainen to middleweight champion Jermain Taylor´s #7 contender in their world ratings.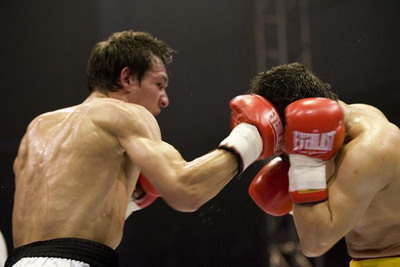 In his first title defence Asikainen beat tricky German Alexander Sipos with a unanimous decision in October 2006. It was a surprisingly hard night for the European champion, but at the end of the night he was a clear winner. It was the 8th time in history, when a European championship bout was held in Finland.

Former champion Sebastian Sylvester was Asikainen´s mandatory challenger and Sauerland Event won the purse bid. The fight was supposed to take place in January 2007, but when Sylvester injured his hand in a tune-up fight and had to postpone the rematch, EBU allowed a voluntary defence to Asikainen. January 30 Asikainen took on EBU´s #3 ranked Lorenzo Di Giacomo (34-2-1, 16 KOs). Asikainen used his skills well against the tough Italian and retained his title with a clear unanimous decision.

The Asikainen versus Sylvester rematch was postponed few more times before it finally happened June 23 in Germany. During that time Asikainen´s manager Pekka Mäki navigated of a world titlefights against Jermain Taylor and Arthur Abraham. Deals of those fights were close to happened, but finally Taylor took on Cory Spinks and Abraham faced Sebastian Demers. Rematch between Asikainen and Sylvester was conformed by Sauerland Event only three weeks before the fight took place in a small city of Zwickau.

At the end of the opening round of the rematch Asikainen dropped Sylvester with a left hook, but the referee Giuseppe Quartarone of Italy did not credit a knockdown. Asikainen, who fought more aggressively than usual had good success in the early rounds, but the fight chanced in the 7th round, when Asikainen run into a left hand of Sylvester, lost his balance and was knocked down. In the 8th round Sylvester landed a crashing foul, when he hit Asikainen intentional at the back of head with a right hand. The referee did only warn the hometown boxer and did not give Asikainen a decent recovery time, although he was clearly hurt by the foul. Sylvester won the fight by technical knockout in round 11. P3 Boxing did a protest of referee´s actions, but EBU did not accept it. Later EBU did name Asikainen as Sylvester´s number one contender and the rematch as EBU´s best fight in 2007.

After suffering his first loss in the pro-ranks Asikainen returned to the ring already in September with easy decision victory over French journeyman Sylvain Touzet. In October Asikainen beat another Frenchman Christophe Karagoz with a wide unanimous decision. Asikainen knocked down Karagoz in round 5 and after that the Frenchman fought extremely defensively.

Asikainen´s first significant fight after his loss to Sylvester happened February 1 in Helsinki, when Asikainen faced former IBF super welterweight champion Yori Boy Campas in a bout that was scheduled for 10 rounds. The extremely experienced former champ battled a crowd pleasing war with Asikainen. In round 7 Asikainen landed a right hook counter that obviously hurt the iron chinned Mexican. Campas staggered hands down backwards and when Asikainen kept landing his shots the respected referee Erkki Meronen stopped the fight at the time 0:56.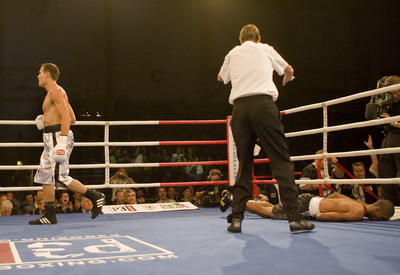 In the second round in the Campas fight Asikainen suffered a thumb injury that forced him into a long break of bouts. EBU named Asikainen as the mandatory challenger for EBU champion Sebastian Sylvester. In July Sebastian Sylvester relinquished the European middleweight title in order to fight the WBA world champion Felix Sturm and EBU named Khoren Gevor as the co-challenger of the vacant EBU middleweight title. August 30 Asikainen returned to the ring in a tune-up fight and brutally knocked out overmatched Brazialian Roberto Oliveira de Jesus.

Amin Asikainen and Khoren Gevor will clash for the vacant European middleweight title November 28th in Helsinki Finland. Both boxers are high rated in the world ratings and the winner of this important fight will be close to a shot at world title against any of the middleweight champions. At the moment Asikainen is rated #4 by the IBF, #7 by the WBA, #8 by the WBO and #19 by the WBC. Khoren Gevor is rated #5 by the IBF, #15 by the WBC, #6 by the WBA and WBO. Article posted on 07.10.2008
previous article: Breaking Down Dawson vs. Tarver
next article: Photos: Face to Face for the first time - Cunningham, Adamek In New York