Chad Dawson Media Workout Photos From Las Vegas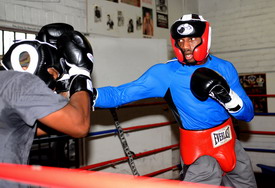 02.10.08 - Photos: Naoki Fukuda --With 10 days to go before the toughest fight of his career, "Bad" Chad Dawson prepares for the IBF/IBO Light Heavyweight title fight against "The Magic Man" Antonio Tarver. Dawson worked up a serious sweat at Wednesday's media workout in Las Vegas, Nev.  The undefeated former WBC light heavyweight champion worked the speed bag and had a light sparring session to stay sharp for his upcoming fight against IBF/IBO 175-pound champ Antonio Tarver live on SHOWTIME CHAMPIONSHP BOXING (9 p.m. ET delayed on West Coast). Tarver-Dawson will be promoted by AT Entertainment and Gary Shaw Productions in association with Palms Casino Resort Las Vegas from The Pearl Theatre at Palms Casino.
 
Immediately prior to the eagerly anticipated light heavyweight grudge world title fight, SHOWTIME will present the World Boxing Council (WBC) heavyweight showdown between Samuel Peter and Vitali Klitschko on a tape-delayed basis from Berlin, Germany..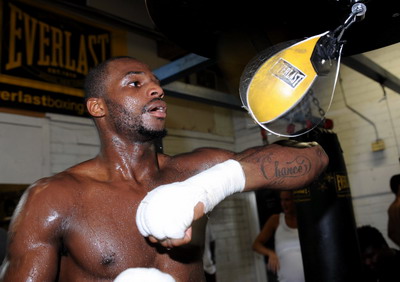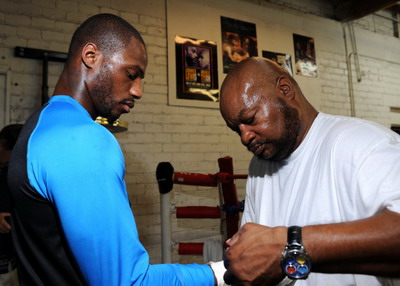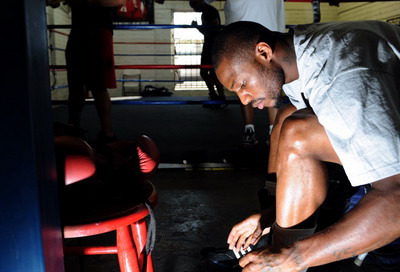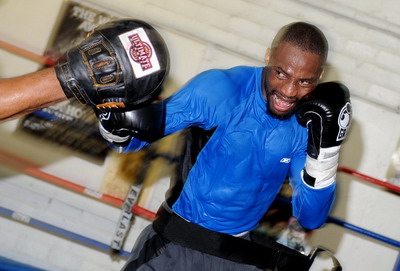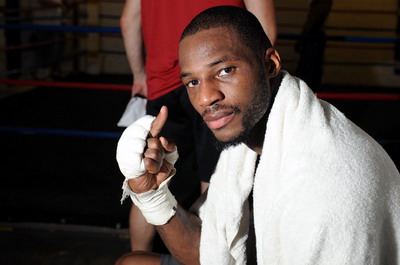 Article posted on 03.10.2008
previous article: Samuel Peter: 'I hope Wladimir is in attendance to watch Vitali get knocked out!'
next article: Boxing News: Cunningham/Adamek Tickets, Chris John, Velasquez Twins