Campbell vs Guzman, Bradley vs Cherry Weigh In Photos
Photos by: Tom Casino/SHOWTIME - WEIGHTS – Nate Campbell weighed 135 pounds while Joan Guzman tipped the scales at 138 ½  pounds during Friday's weigh-in. Timothy Bradley weighed 139 ¾ pounds, while Edner Cherry weighed 139 ¼. Guzman failed to make the 135-pound lightweight limit. He will compete in the main event against Campbell.  Both Campbell vs. Guzman and Bradley vs. Cherry will be televised live on SHOWTIME at 9 p.m. ET/PT (delayed on the West Coast)..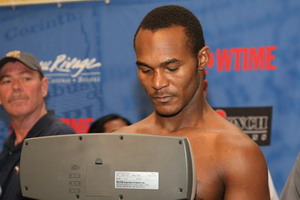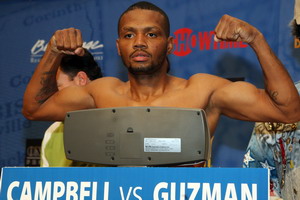 The event is being promoted by Don King Productions in association with Beau Rivage Resort & Casino in Biloxi, Miss. The Campbell-Guzman main event will be presented in association with One Punch Productions and Sycuan Ringside Promotions.  The Bradley-Cherry fight is promoted by Gary Shaw Productions and Thompson Boxing Promotions.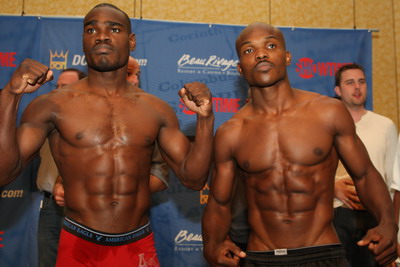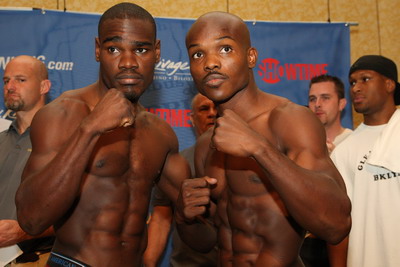 Article posted on 12.09.2008
previous article: David Haye Public Workout, Tait & Barrett Added To "Stars Of The Future"
If you detect any issues with the legality of this site, problems are always unintentional and will be corrected with notification.
The views and opinions of all writers expressed on Boxing247.com do not necessarily state or reflect those of the Management.
Copyright © 2001- 2015 Boxing247.com - Privacy Policy l Contact