Weights from Germany: Odlanier Solis 256 - Chad Van Sickle 237
photos by ARENA Box-Promotion - Big surprise at the official weigh-in for ARENA's show in Cuxhaven tomorrow! Marat Khuzeev, official challenger of WBC international welterweight champion Selcuk Aydin, couldn't make the weight-limit! 2 hours after his first try on the scale Khuzeev still weighed in at 150 lbs. (68 kg)..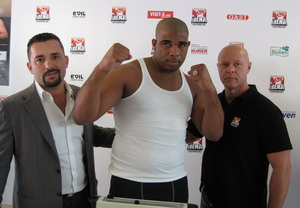 "Mini-Tyson" Selcuk Aydin had no problems with the limit weighing in at 146.5 lbs. (66,6 kg) and put his title on the line although his opponent will be over the limit. Selcuk: "I don't care whether this guy weighs 4 or 40 pounds more than me. I will knock him out anyways."

More weights from Cuxhaven:

"Heavyweight sensation" Odlanier Solis 256 lbs. vs. Chad Van Sickle 237 lbs.

Steffen Kretschmann 230 lbs. vs. Otis Tisdale (weight t.b.a.)

Erislandy Lara 154 lbs. vs. Dennis Alekseevs (weight t.b.a.)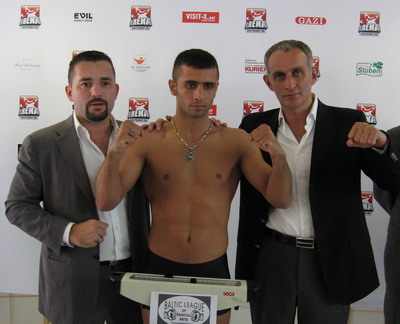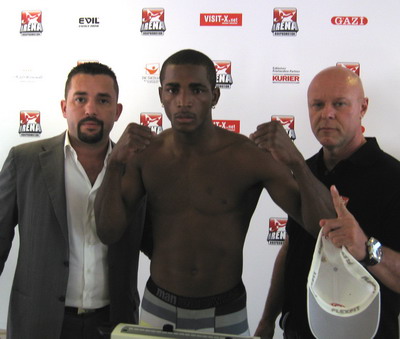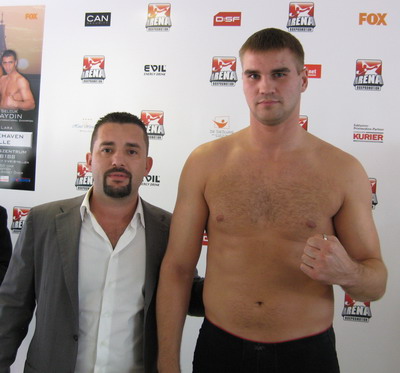 Article posted on 11.09.2008
previous article: The lightweights, Mora Vs Forrest and more...
next article: Denis Inkin vs Fulgencio Zuniga On Sept 27th - Who Wins?