Campbell/Guzman Workout Quotes/Photos
photos by Tom Casino / Showtime - Biloxi boxing fans rejoiced at the news that Hurricane Ike's dangerous "cone of uncertainty" no longer included their city, paving the way for Don King Productions world championship boxing card presentation at the Beau Rivage Theatre on Saturday. Check out quotes from today's media workout featuring unified lightweight champion Nate Campbell and undefeated former two-time WBO champion Juan Guzman foreshadowing their match here on Saturday night..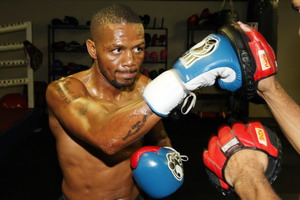 Two world championships will be featured including International Boxing Federation, World Boxing Association and World Boxing Organization lightweight champion Nate "Galaxxy Warrior" Campbell (39-5-1, 25 KOs) defending his crowns against undefeated former two-time WBO champion Joan "Sycuan Warrior" Guzman (28-0, 17 KOs) and World Boxing Council super lightweight champion Timothy "Desert Storm" Bradley (22-0, 11 KOs) will make his first title defense against WBC No. 6-ranked Edner "Cherry Bomb" Cherry.

Both of the world championships will also be televised on SHOWTIME CHAMPIONSHIP BOXING at 9 p.m. ET/8 p.m. CT/9 p.m. PT (delayed on the West Coast) on SHOWTIME.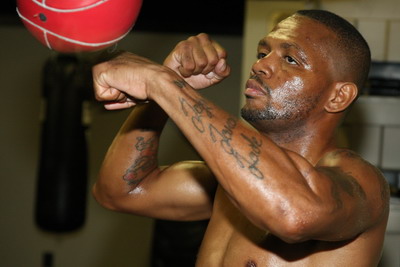 Workout Quotes

Nate Campbell: "After all the things that Guzman and his people have said, somebody is going to have to pay for that and I guess it's going to have to be Guzman. I'm going to give him something to shut his mouth on Saturday here in Biloxi. I have said all I need to say. My talking is done. Now it's time to fight."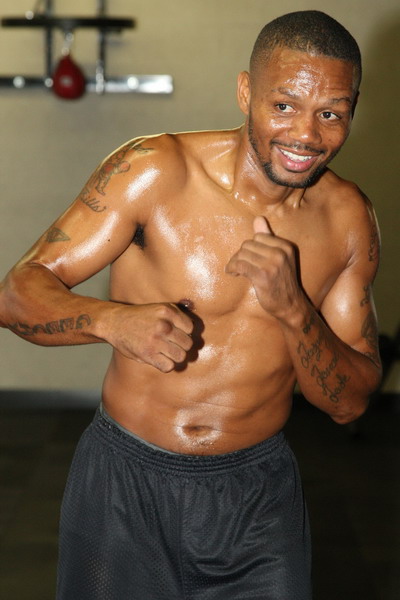 Joan Guzman: "I'm ready to fight. This is my opportunity. I've been waiting for a fight like this for a long time. Now it's here and I'm going to win. I will be taking Campell's titles.

"Nate is a good, experienced and smart boxer but I am faster and more hungry than he is. That will be the difference on Saturday night."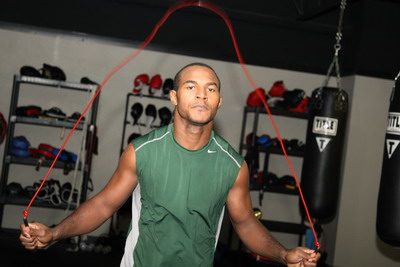 Floyd Mayweather Sr. (Joan Guzman's trainer): "Joan Guzman is the man to meet if you want to go to sleep.

"I like the match up. If everything is right, Guzman will win the fight. Guzman is no Juan Diaz, a one-dimensional fighter that just comes right at you. Guzman gives you a lot of different angles-slipping and sliding.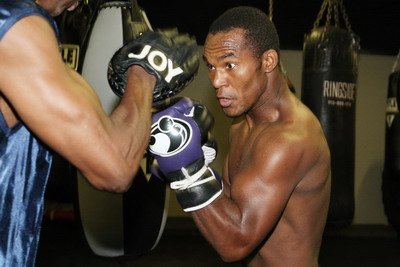 "No matter what, it should be a great fight. I look for my man to prevail-taking nothing away from Nate Campbell, who is an awesome fighter. As a matter of fact, I called Nate about three weeks ago because I'd been hearing some things being said. I let him know that people are saying many things and I can only own up to what I have said. Nate and me are good."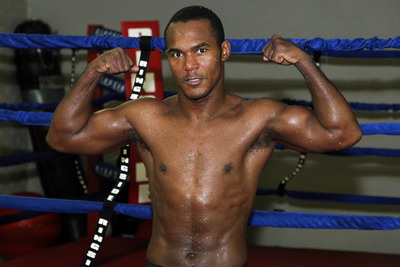 A domestically non-televised WBC featherweight championship elimination bout will also be showcased with No. 1-ranked Hector Velasquez (50-11-2, 35 KOs), from Tijuana, Mexico, against No. 2-ranked Elio "The Kid" Rojas (19-1, 13 KOs), from the Dominican Republic, now fighting out of Brooklyn, N.Y. The winner becomes the WBC featherweight mandatory challenger, guaranteeing a title shot.

The event is being promoted by Don King Productions in association with Beau Rivage. The Campbell vs. Guzman main event will be presented in association with One Punch Productions and Sycuan Ringside Promotions. Both the Campbell-Guzman main event and Bradley vs. Cherry co-feature will be televised live on SHOWTIME CHAMPIONSHIP BOXING beginning at 9 p.m. ET/PT/8 p.m. CT (delayed on the West Coast). Ticket prices are $39.95, $69.95, $89.95 and $299.95 plus tax and service charge and can be purchased at the Beau Rivage Box Office or by calling 888.566.7469 (9 a.m. to 9 p.m. daily).. Beau Rivage room reservations can be made by calling 888.567.6667 or visiting www.beaurivage.com. Article posted on 11.09.2008
previous article: Amir Khan: A Sense of Perspective
next article: Hearns, Duran & Dundee at Sept. 17 show in Manchester NH, Teon Kennedy Returns Sept. 19