Photos: Valuev, Ruiz public work-out
Photos by Sauerland Event - Five days ahead of their clash for the vacant WBA heavyweight title, Nikolai Valuev and John Ruiz today underwent a public training session in the heart of Berlin. "I want the title back," the Russian Giant said after a light work-out in the Axel-Springer-Passage where he gave a taste of his improved mobility. Prior to Valuev´s appearance, which attracted plenty of curious fans, Ruiz had displayed his good shape with shadow boxing and skipping exercises. "I am 36 years old," he commented. "If I want to become world champion again, I have to defeat Valuev. But I am confident I will get this done. I will certainly make the most of this chance.."

Also in action were WBC youth heavyweight champion Francesco Pianeta and Scott Gammer, who clash for the vacant EU heavyweight title. "I will not miss out on the opportunity to become the new EU champion," a confident Pianeta stated.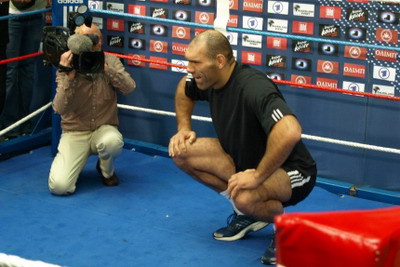 In a third heavyweight clash on August 30, Cengiz Koc, who is coached by Oktay Urkal, and Rene Dettweiler will battle out an internal Team Sauerland duel. "Only a win will help me to move up," said Dettweiler, who will have Otto Ramin in his corner for the first time. "We have been working together very well," Dettweiler added.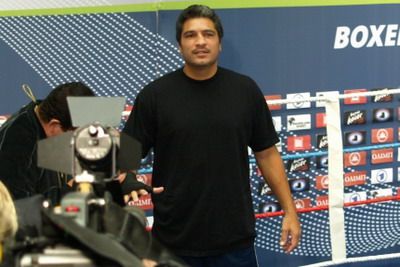 Article posted on 25.08.2008
previous article: The Original Slick Willie: Prime Pastrano
next article: Boxing News: Emanuel Augustus Relocates To Las Vegas, Khan Congratulates DeGale