German Boxing: Willi Fischer vs Steffen Kretschmann
Frankfurt heavyweight Willi 'De Ox' Fischer underwent a curious form of training recently, but certainly hopes it will push his so far successful comeback, which he started last year under the management of Fight Production, to its pinnacle. The 35-year-old former WBO title challenger was made by trainers Tom Leidenheimer and Boris Schwarz to push a Smart automobile up and down the streets, being allowed to breath only through a swimmer's snorkel!

Said Leidenheimer: "I think it was tough for Willi, but we never promised him to take it easy. In his next fight, he will have his lowest weight since we started his comeback three fights ago!".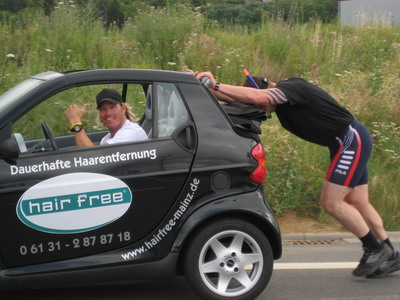 That is tentatively scheduled for late September and Fischer is lined up to challenge undefeated International German champion Steffen Kretschmann, 11-0 (10 KO's). "It's taken a bit long, really," said Fischer, "but that was also due to injuries on my part. But I don't let myself being subdued, I'm still here, hungrier than ever!". That hunger, however, is not linked to the title of International German heavyweight champion (which Fischer himself held twice before), nor to Kretschmann in particular, as Fischer, 35-6-1 (22 KO's) and a pro since 1995, explains: "Every title is a step forward, brings a fighter closer to the big business, but if I beat Kretschmann people will take more notice of that and the title is just a plus. Steffen is big, strong, boxes textbook-like. I know what to expect."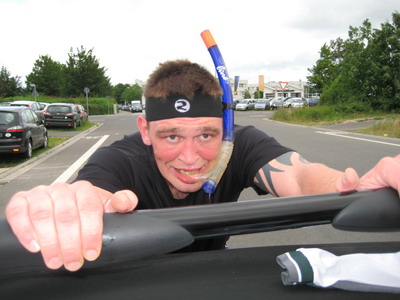 'De Ox', however, was dismissive of the recent European heavyweight title fight between Sinan Samil Sam and Paulo Vidoz, which he watched on television from his Frankfurt home together with his trainer. The fight was promoted by Arena, who also have promotional rights to Fischer, and ended in a draw. "I definitely know that I can hold my own with these two, no problems," proclaims Fischer. His manager Olaf Schroeder wasn't able to watch the fight due to being abroad, but feels he didn't miss anything: "Come on, two old has-beens fighting for the European title? The EBU couldn't find better contenders for the most important title on the continent? But its no longer about sport, its about favours, personal alliances and who cries loudest. At this moment, I don't want to comment further on the EBU Ratings Committee, but certain persons surely warrant some direct words soon."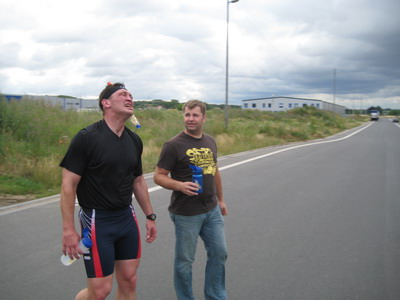 Article posted on 09.07.2008
previous article: Arthur-Cook, Amir Khan: Tickets On Sale Now