Holt-Kendall II: Final Press Conference Quotes And Photos
Photos: Tom Casino/SHOWTIME - Ten months after a wildly controversial ending to their first fight, Ricardo Torres will defend his World Boxing Organization (WBO) junior welterweight title against No. 1 contender Kendall Holt in a rematch on a special edition of ShoBox: The New Generation on Saturday, July 5, 2008, live on SHOWTIME at 11 p.m. ET/PT (delayed on the west coast)..

In the 10-round junior welterweight co-feature, undefeated World Boxing Association (WBA)/WBO No. 5 140-pound contender Lamont Peterson (24-0, 11 KOs) will put his undefeated record on the line against former International Boxing Association champion Rogelio Castaneda. Top Rank will promote both contests from the Planet Hollywood Resort & Casino in Las Vegas, Nev.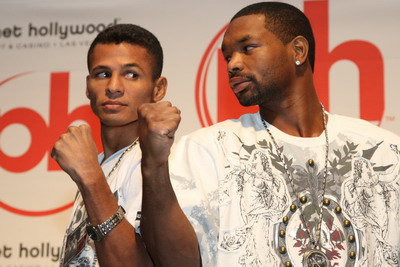 Torres (32-1, 28 KOs), who will defend his WBO crown for a third time, rallied to score a hotly debated 11th-round TKO over Holt (23-2, 12 KOs) on Sept. 1, 2007, in the champion's hometown of Barranquilla, Colombia.


RICARDO TORRES

"I'm ready. Let's get it on.

"There is no pressure on me to prove anything in this fight. Whatever I do, I won't be able to change the minds of anybody who saw the first fight against Holt.

"I'm very prepared and I am here to win this fight and defend this title. I know Holt is tough, but there is not really anything that he can do that he didn't do before.

"Having fought Holt, I know I feel a little more comfortable inside the ring. (But) That doesn't mean he is less dangerous.

"I expect that Holt will run like he did last time. If he stops and exchanges, it will be to my advantage, and it will be an easier fight."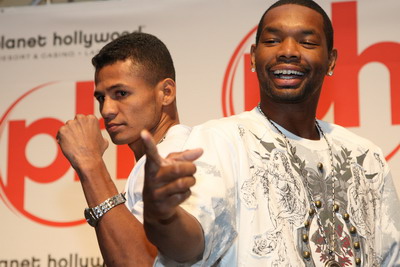 KENDALL HOLT

"I want to thank God for keeping me healthy during that whole ordeal (first fight).

"I went to Florida for training and missed my son learning how to ride his bike without training wheels, his pre-school graduation, and his birthday. I was completely focused for the entire six weeks of camp.

"In boxing training camps, every day is a struggle. No matter how tired you are, no matter how much your muscles and bones ache, you have to give 100 percent and try to surpass what you did the previous day. You have to aim to do it harder and faster. After a while, it starts to take a toll on your mind and body.

"If I come up short, I know in my heart that I did the best that I could. On Saturday night, I am going to prevail. All the hard work I put in is going to pay off.

"I can't wait for this fight. No one knows what I have endured. I thought a rematch was not going to happen. That is why every fight is important. It didn't matter if it was for a different belt. I wanted to be fighting for a world championship."

LAMONT PETERSONROGELIO CASTANEDA

"I want to show people that I am still here. I want to show people that I am here to put on a good show. Hopefully, they will put me on other shows."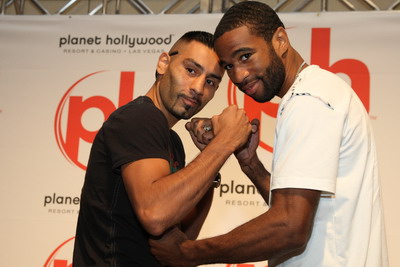 BOB ARUM (CEO, TOP RANK, INC.)

"This show is going to be an outstanding event. People are going to see great, quality fights on SHOWTIME this Saturday night.

"This is a close, close fight. The odds are favoring Holt almost 3-1, but it should be much closer."

GORDON HALL (EXECUTIVE PRODUCER, SHOBOX: THE NEW GENERATION)

"We are extremely proud to have the opportunity to televise this Torres-Holt world title rematch on SHOWTIME.''
Article posted on 04.07.2008
previous article: Alex Valdez Leads New Charge Of Future Champions At Espinoza Boxing Club
next article: Exclusive Interview With Monte Barrett - "David Haye's Gonna Get Annihilated If He Fights Me!"