Chad Dawson Holds Off Glen Johnson In WBC Light Heavyweight Contest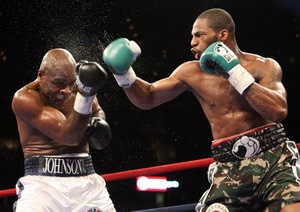 By Wray Edwards: Photos © Wray Edwards -- click here to view large photo gallery -- Truth be told, I would have rather seen Tarver-Dawson, Johnson-Woods last night. IMO that would have led to a Dawson-Johnson meeting down the road. Trouble is, single spectators can't choose. Nobody who has ever met Glengoffe Johnson has come away with other than a positive, uplifted feeling. Throughout his entire career he has been the consummate professional.

Whenever I missed one of his fights it was not just the fighting action one missed, it was also the opportunity to feel honored and respected by this guy. He treats everyone he meets as if he is glad to do so…and he probably is. His effort versus Chad Dawson in their Light Heavyweight match for the WBC crown was classic Johnson. The fight was a photographer's dream with so many opportunities for classic, prize fighting contact shots..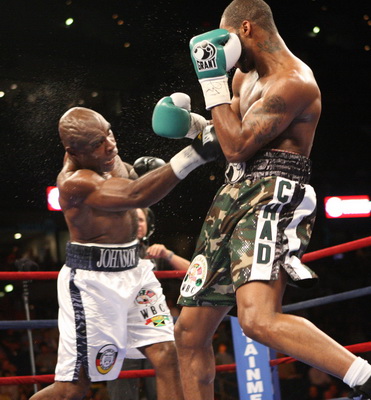 Johnson used every possible angle to get to Dawson.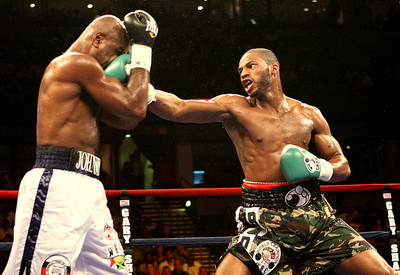 Chad's hand speed enabled him to penetrate Glen's defenses many times.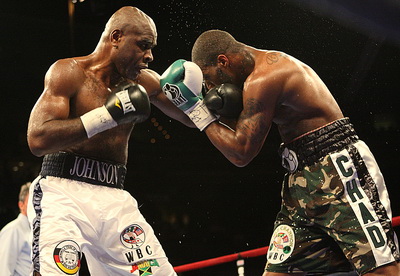 Johnson is still pretty fast himself.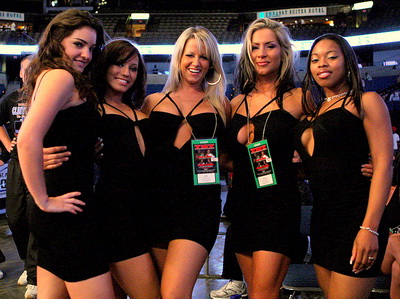 There's more here than meets the eye...be patient.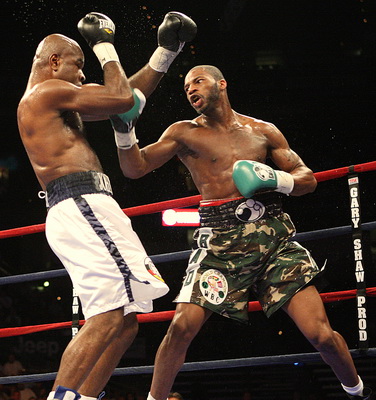 Chad has decent power. He was able to scramble Glen's defenses almost at will.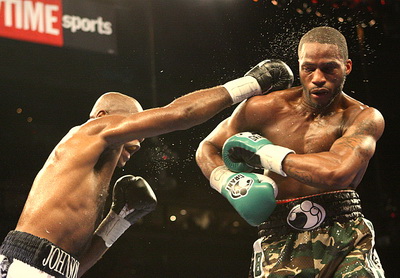 For a man of Johnson's size, he has excellent reach.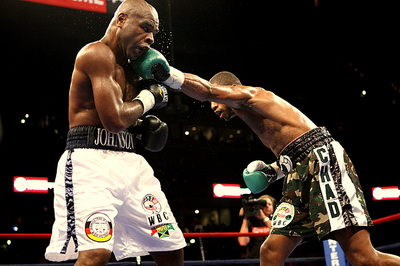 Dawson is able to return the favor and then some.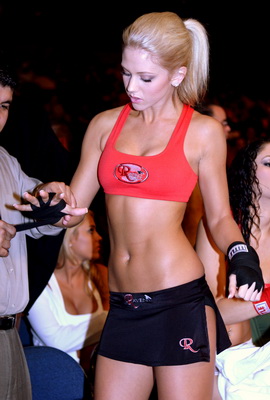 OMG…they're taping her up. I'll fight her! I'll fight her!! Pleeeeezzz.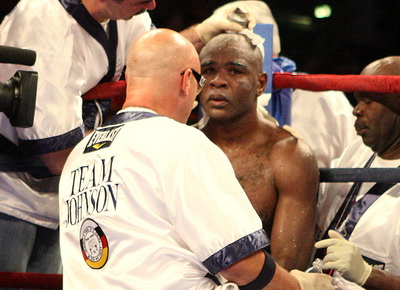 Johnson is not a poker-face. If he's worried, he shows it. He looks worried here. He is having a tough time with this guy Dawson.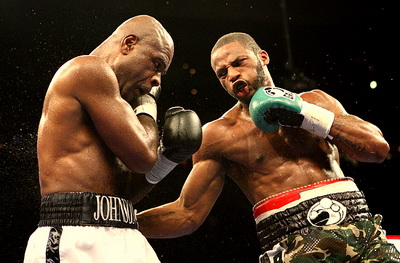 You would be worried too if Chad was doing this to you every few seconds.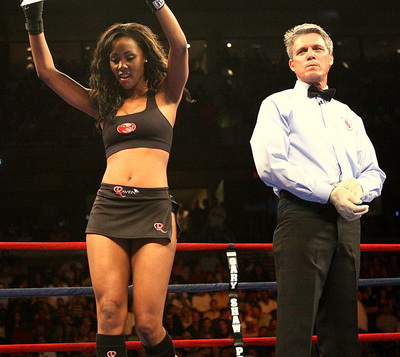 Neither one of these are going to help. They're just watching you get clocked…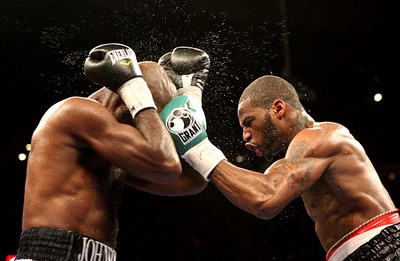 and clocked again.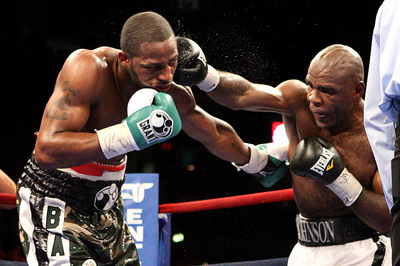 Glen smacks him on the right cheek.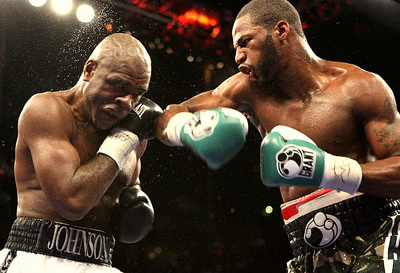 This just brings out the forearm smash. Bummer!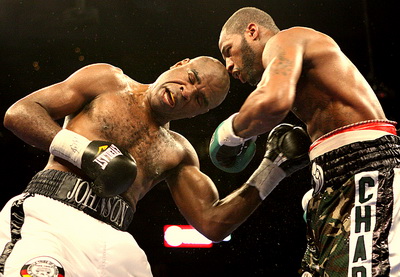 Maybe if I just close my eyes and rip one I'll get a Tarver-Jones style closer.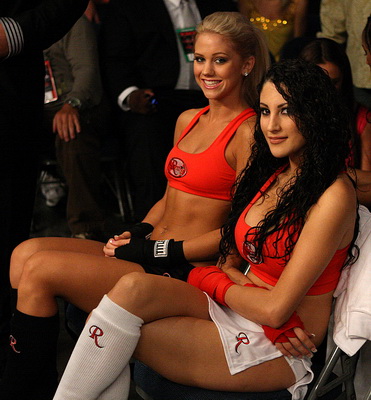 Whew! Those round cards are heavy. Let's just sit and rest a while.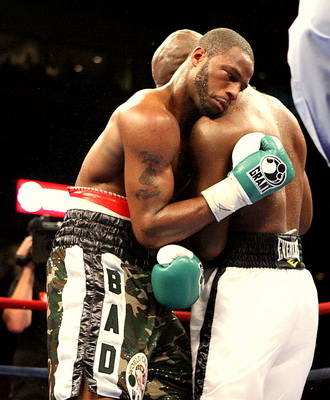 "Put your head on my shoulder…whisper in my ear softly" I really am sorry about that forearm.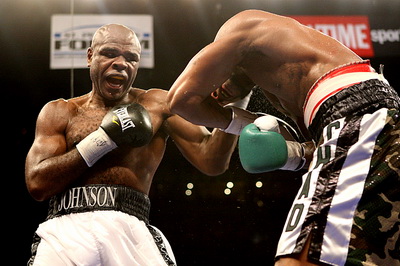 Hey…don't try to snuggle up to me punk!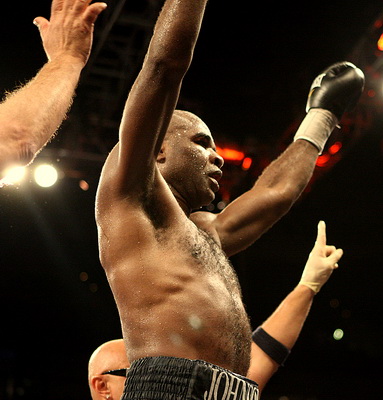 Glen thinks he did enough, or is, at least, trying to convince others.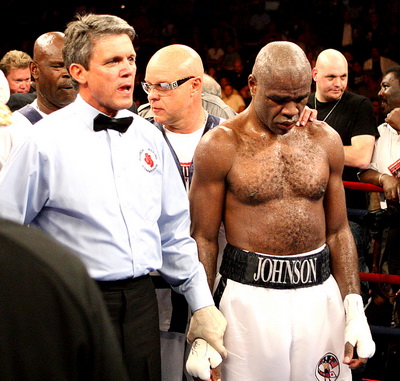 He does not look so sure here.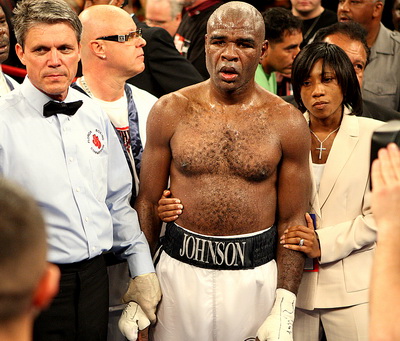 Glen's wife does not look hopeful.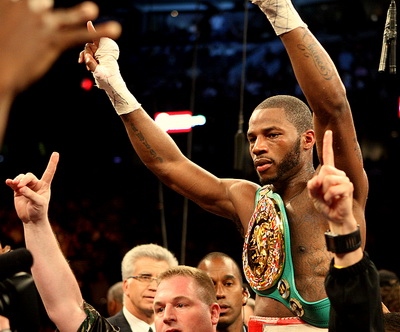 Dawson was given the UD 116/112 across the board. Seems fair, although it was a little closer than that IMO.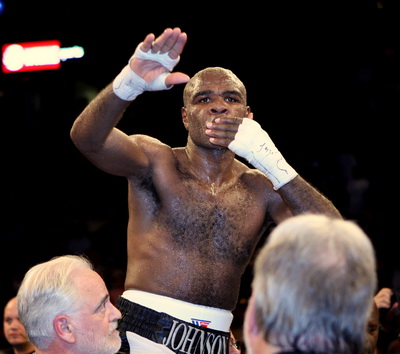 This looked as if it was possibly a goodbye salute as he blew a kiss to his fans. He has been a great warrior and gentleman. He certainly has taken many shots and still has a beard. He was not rocked during the fight. In fact he had Dawson in real trouble against the ropes at one time.

If you do retire Glen I, for one, would totally understand…be sure to visit us often to remind us all what a real pro looks like.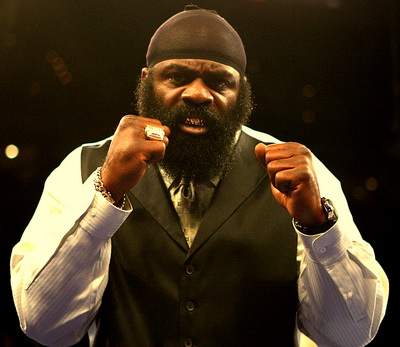 Speaking of beauty and the beast…Kimbo was in the house with his wrangler Gary Shaw. Now that's attitude.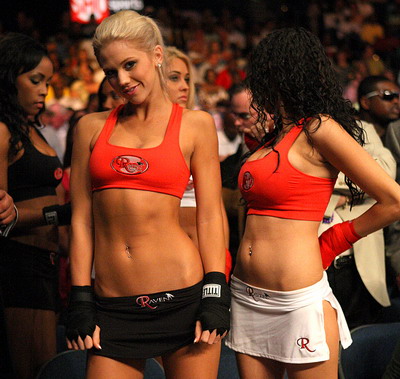 Now don't play coy with me, or Ill have to give you a real good spanking. You two just wait right there and I'll be back in a minute.

The Johnson-Dawson fight was, by far, the best fight of the night. Both guys come forward and seek to bang. They did just that. Johnson was giving up 14 or 15 years to Chad and the kid could not take him out. All agreed that fight was worth the price of admission.

Juan Urango will be in action at the Hard Rock in Miami on the 23rd. East Side Boxing will be there to cover the action. See you at the fights. Article posted on 14.04.2008
previous article: Shaun George vs Chris Byrd May 16th On ESPN
next article: Eric "Danger" Fields Derailed By The Come Backing Ola Afolabi